How to Build Muscle Naturally Northern Virginia
Do you want to build muscle naturally without spending hours in the gym? It may sound like a fairytale, but its true. Here's how to build muscle naturally in Northern Virginia with Emsculpt Neo.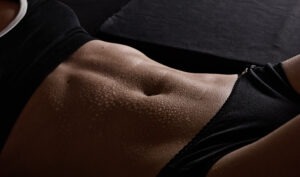 Emsculpt NEO
The only FDA cleared body shaping treatment that burns fat and builds muscles simultaneously. Studies show that on average Emsculpt NEO increases muscle mass by 25% and decreases fat by 30%. Emsculpt NEO is the most effective non-invasive fat reduction treatment available.
Furthermore, it is safe to use on several areas of the body like legs, arms, abdomen, and buttocks. There is no downtime required. You can resume normal activities immediately after treatment. Patients can't stop raving about these pain-free, 30-minute treatments.
Benefits of Emsculpt NEO
Tone, build, and firm muscles
Natural, lasting fat reduction
Sculpt, slim and strengthen your physique
Painless
Non-invasive & No recovery required
Quick 30-minute treatments
Is it Different from Regular Emsculpt?
Like the original Emsculpt, Emsculpt NEO uses High-Intensity Focused Electromagnetic energy. But it goes a step further. NEO combines HIFEM with radio frequency energy to significantly enhance the treatment's fat reduction potential. It is the ideal treatment for nearly every body type.
How it Works
During treatment, an applicator is placed onto your body. This applicator releases HIFEM and RF energies. While the HIFEM energy stimulates powerful muscle contractions, the RF warms the muscles and destroys fat cells with thermal heat.
During a 30-minute session, NEO creates more than 20,000 muscle contractions. Unlike your gym time, NEO stimulates supramaximal contractions that are stronger than anything you can achieve on your own. These contractions force the muscles to adapt and grow.
After your treatment, the destroyed fat cells are flushed out through the body's natural waste eliminating processes. Once destroyed, the cells can never re-grow or re-expand, meaning the fat reduction is long lasting.
[Related: Best Cellulite Treatment]
Treatment Areas
Emsculpt NEO lets you build muscle naturally in several areas of the body. These include:
NEO firms the upper legs and calves while thinning and toning thighs.
NEO enhances the triceps and biceps and tones arms.
Strengthen your core, reduce belly fat, and sculpt abs with NEO.
NEO is the first non-surgical alternative to a butt-lift. It provides a subtle lifting effecting while firming and toning the buttocks.
[Related: When to Get Laser Hair Removal]
Results of Building Muscle Naturally
While most patients do experience mild muscle soreness a few days after treatment, it is on par with normal soreness after a workout. Some patients may see results after the first treatment but normally a treatment plan includes 4 treatments, spaced 5-10 days apart. Full results appear within three months of treatment.
During clinical studies Emsculpt NEO provided phenomenal physique changes. Patients experienced a 25% increase in muscle mass and a 30% decrease in fat.
Cost of NEO
Determining cost of NEO treatment will require a consultation. Since pricing will vary depending on your individual treatment plan, current discounts, and your location, it's best to schedule a consultation.
How to Build Muscle Naturally in Northern Virginia
Are you ready to melt away fat and build muscle naturally with this revolutionary new treatment? Contact Reston Dermatology today to schedule a consultation and learn more!