Comprehensive General and Cosmetic Dermatology
Welcome to Reston Dermatology and Cosmetic Center, a holistic, integrated dermatology practice. We are Board Certified Dermatologists and Physicians Assistants offering comprehensive general and cosmetic dermatology solutions by expanding our focus to include whole-body issues that can impact your skin.
Our approach is to provide natural and holistic solutions to improve your skin from the inside, not just superficially treat your dermatology issues.
We have developed a powerful dermatology strategy that combines traditional dermatology treatments with natural remedies focusing on diet, organic supplements, and curated skincare. We accept Medicare and most insurances for general dermatology visits.
We specialize in the following procedures:
Skin checks
Acne
Rosacea
Psoriasis
Eczema
Expert Botox and dermal filler injections
Aesthetic facials and specialized skin treatments
Body contouring with CoolSculpting
Microneedling
Platelet-Rich Plasma (PRP)
Scars
VIP Program Update!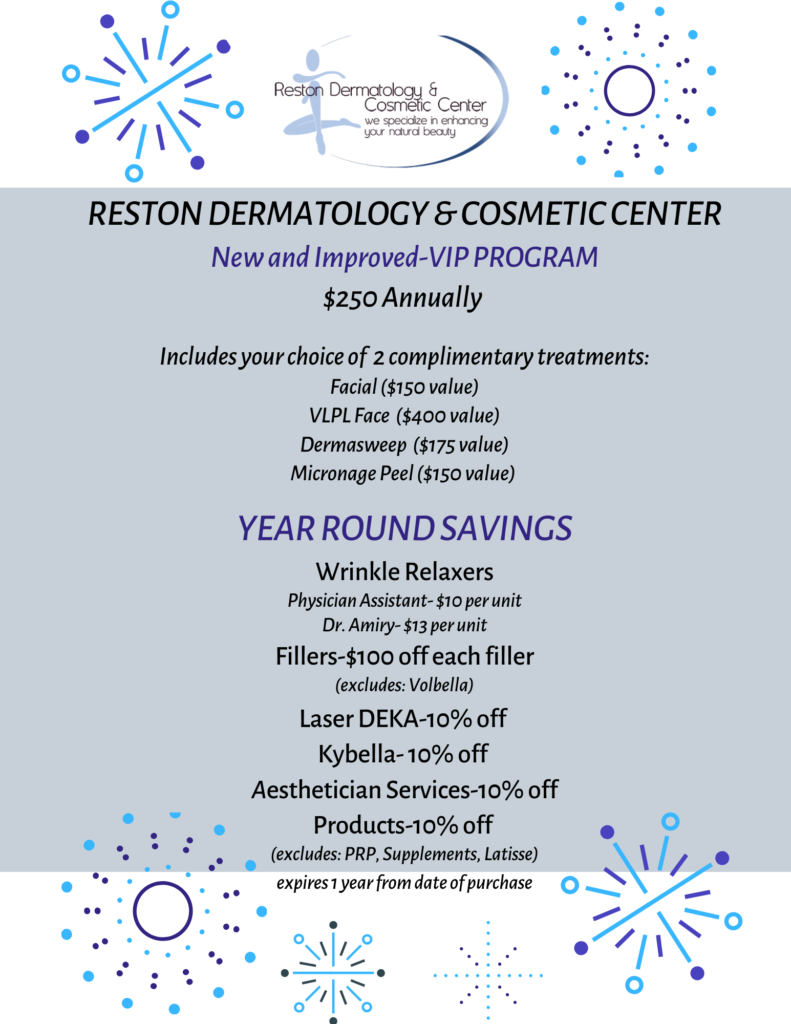 New! TEXT us at 703.766.2220 to schedule!