Specials & Promotions
VIP Program!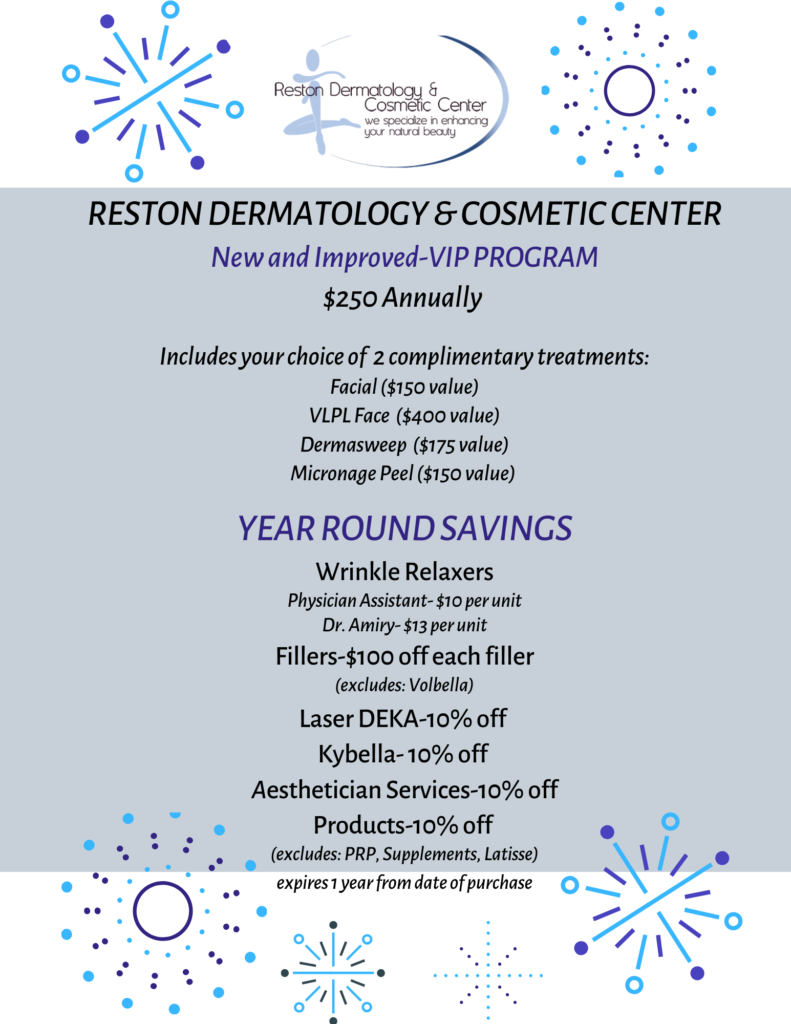 Dr. Amiry's Corner
Vitamin D - Last week I had a patient, a geologist in Africa, who spends much of his time outside.  Despite this, his Vitamin D level is low.  Why is that? Most likely this is because of increased demand for Vitamin D in his body.  Did you know that Vitamin D is important for a variety of body systems?
In fact, it affects over 800 genes!  It affects bone health, muscle mass, cardiovascular health, cognitive behavior, cholesterol, metabolism, thyroid, hormones and insulin production.  It may also play a part in your skin's health, in conditions like acne and melasma.  So, check your Vitamin D levels.  Ask your primary care to test your blood, or we can send an order in for you.