Meet Our Staff
Dr. Syed Amiry Board Certified Dermatologist (DO)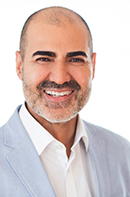 Dr. Syed A. Amiry is a board certified dermatologist who specializes in general dermatology, laser and cosmetic procedures. His private practice serves the Northern Virginia and Washington DC areas. Dr Amiry is affiliated with Reston Hospital in Reston, VA. Dr Amiry received his Bachelor of Science degree, with honors, from Grinnell College in Iowa. He went on to receive his medical degree from the Kirksville College of Osteopathic Medicine in Missouri, and then completed internships at Pontiac Osteopathic Hospital in Michigan, and Saint Mary's Community Hospital in Grand Rapids, Michigan. He completed his residency in dermatology at Geisinger Medical Center in Danville, PA. where he became chief resident.  He then completed a fellowship at Dermatology Associates of San Diego County in Mohs, laser treatments, liposculpture and other minimally invasive cosmetic procedures.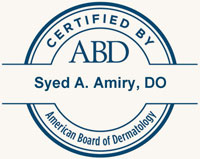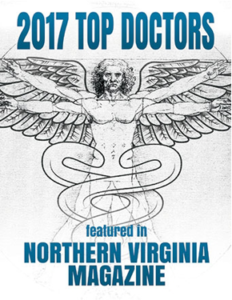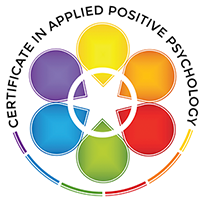 Arnela Zukanovic
Certified Physician Assistant (PA-C)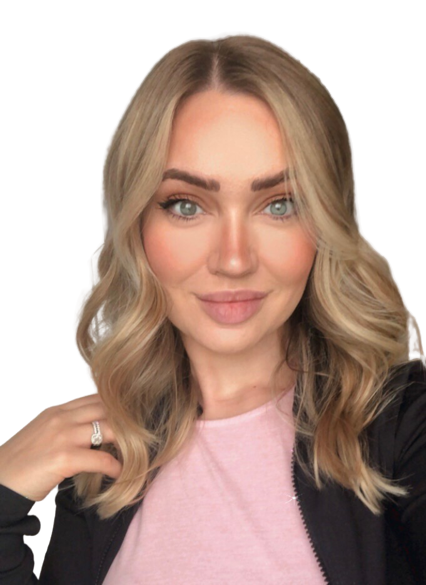 Arnela Zukanovic, PA-C, is a Virginia board certified Physician Assistant. She received her Master of Science in Physician Assistant Studies from Shenandoah University, Winchester, VA. She received a Bachelor of Science degree in Molecular Cell Biology/Premed from the University of Connecticut. After completing her dermatology clinical rotation with Dr. Amiry and Leigh Charron, PA-C, here at Reston Dermatology and Cosmetic Center, she knew dermatology was a field she wanted to practice lifelong. We are so glad to have her join our team after witnessing firsthand her drive, enthusiasm, and curiosity about dermatology.
Arnela is proficient and passionate about early skin cancer detection plus diagnosing and healing various dermatological skin conditions. She understands the importance of feeling confident in your own skin and loves to enhance a person's natural look through cosmetic procedures. Arnela and her husband live in Ashburn with their new baby girl, Mia.
Young Lee
Family Nurse Practioner (FNP-BC)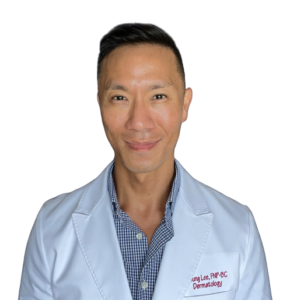 Young is a board-certified family nurse practitioner credentialed by the American Nurses Credentialing Center (ANCC). He received his undergraduate Bachelor of Science Degree in Nursing from Old Dominion University in 2009 and worked several years as a registered nurse in the medical and neurosurgical intensive care unit. He later transitioned to an outpatient orthopedic trauma clinic in Charlotte, NC while completing his Master of Science Degree in Family Practice at Simmons College, graduating magna cum laude.
     After several years as a registered nurse, he returned to the DMV area to pursue his passion in dermatology with us at Reston Dermatology + Cosmetic Center. Young has a special interest in the management of acne vulgaris. Young is also experienced in treating the signs of aging with pan-facial rejuvenation with the use of dermal fillers and neurotoxins, and he especially enjoys chin augmentation with the appropriate candidate. At Reston Dermatology, Young is dedicated to remaining up-to-date on current and evidence-based research to assist our patients achieve optimal dermatology care. Young lives in D.C. and enjoys playing competitive volleyball and traveling.
Leah Waller
Certified Physician Assistant (PA-C)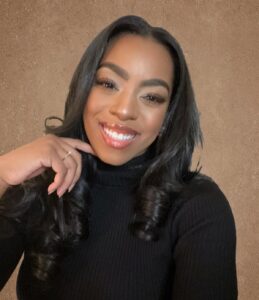 Leah is a board-certified physician assistant and aesthetic injector with special interests in hair loss, pigmentary disorders, and aesthetic treatments with natural results for all skin tones. She is passionate about treating dermatological conditions in skin of color and has extensive experience managing acne in every age group and treating skin conditions like eczema and psoriasis with both topical and systemic or biologic agents.
Her approach to treating patients is collaborative. She likes to focus her attention on a comprehensive approach to skincare, including patient education and tailored treatment plans to maximize outcomes. Results are the goal, and there is no "one size fits all" approach to skin.
A Cincinnati native, she moved to the DC area to complete her undergraduate and PA school degree at Howard University where she graduated with honors. After graduation, she received her Master of Science in Physician Assistant Studies from Touro College. Northern Virginia is home now, and in her spare time Leah enjoys traveling, working out, and finding new restaurants in the area with her husband, Peter."
Brittany Wilkins
Licensed Aesthetician
Brittany graduated top of her class from Lillique Training Institute in 2020 and started her career with Reston Dermatology. Brittany attended James Madison University studying Biology with a concentration in pre-medicine, but realized afterward that her true passion was in skincare and skin treatments. She enjoys helping her patients understand their skin by getting them on the regimens that actually work for them! Along with customized facials, Brittany performs many advanced treatments such as Hydrafacial, Laser, Morpheus8, and more. When Brittany is not working, you can find her either at the gym, reading a good book, or spending time with her mini-dachshund, Beau.
Beysith Novella
Licensed Master Aesthetician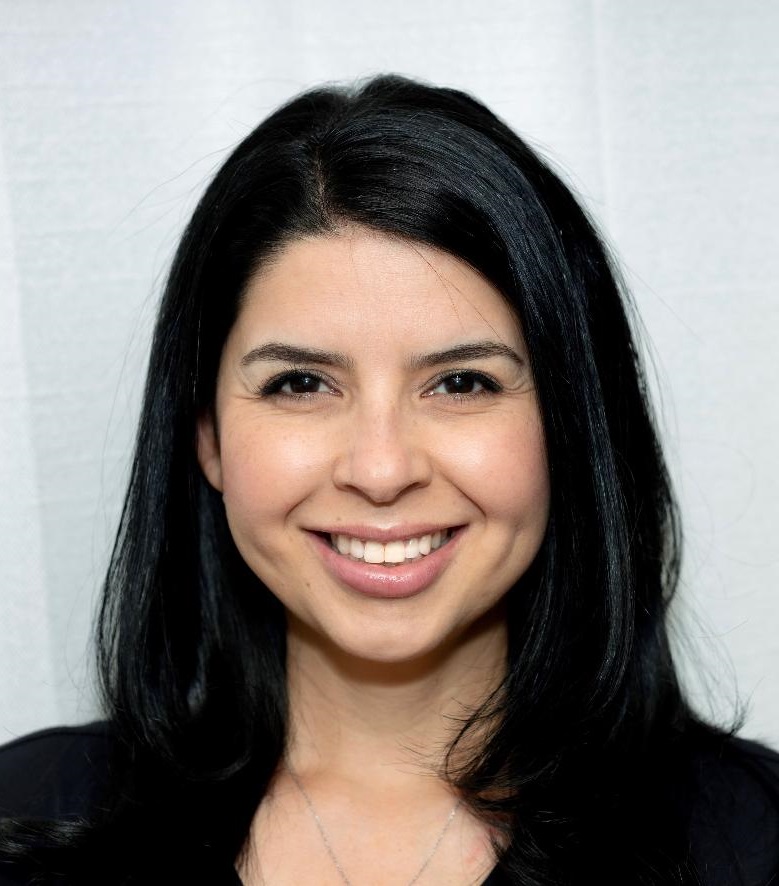 Beysith Novella is originally from Venezuela. She is a bilingual aesthetician fluent in both Spanish and English. She graduated in 2019 as Master Aesthetician from the Dermal Science International Aesthetic Academic. She comes to Reston Dermatology + Cosmetic Center with more than 15 years of experience in skin care in the Washington and Virginia areas. She is very passionate about educating her patients to better understand their own skin and helping them meet their skin care goals. Beysith loves seeing her patients achieve healthy, glowing, and happy skin. As a facialist, she specializes in Hydrafacials as well as many others, including acne, anti-aging, and custom facials. She is also trained in advanced skin care treatments including Chemical Peels, Microneedling, and Morpheus8. Beysith lives in Fairfax with her husband and son and her two beautiful birds, Blue and Petunia.
Elizabeth Niaz, LE
Licensed Master Aesthetician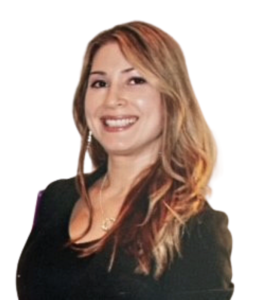 A dual-licensed Medical Esthetician and Laser Specialist, with over 17 years of experience, Elizabeth Niaz started her laser career in 2000 at the former Cosmetic Laser and Weight Loss Institute in Rockville, MD.  She moved on to join the renowned Center for Laser Surgery in Washington DC, where she pursued her passion for laser medicine under the guidance of the Center's founder, the late Robert M. Adrian, MD. Here she developed a deep understanding of both clinical application of lasers as well as the physics and biology behind laser energy. She has provided training to physicians from all over the world on various laser procedures.  She served as a study coordinator and on the Phase III FDA clinical human trial of Dysport Botulinum Toxin.  Elizabeth is also a specialist in skin of color, a testament to her dedication to the field and her service to the community.
Elizabeth is passionate about helping her patients reach their skin care and aesthetic goals. She also loves to cook and practice Krav Maga martial arts.
Katja Taghon, RN
CoolSculpting Team Leader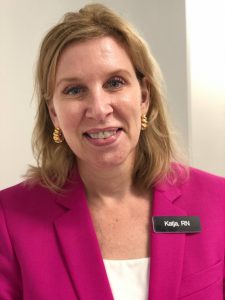 A Registered Nurse and CoolSculpting Master Clinician. She also has 10 year's experience with CoolSculpting, and has exclusively focused on CoolSculpting for the past 4 years. In addition to her hand-on experience, Katja has attended CoolSculpting University and the CoolSculpting Master Clinician course. She's passionate about it because if you are the right candidate, CoolSculpting really works!
Janette Karwashan
Front Office Manager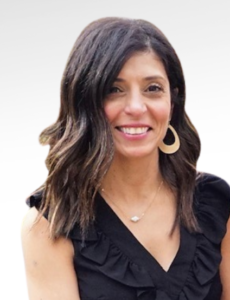 Before joining our office, Janette worked in hospitality as a Hotel General Manager and ran her own small design business. After relocating to Northern Virginia from Massachusetts, Janette knew she wanted to shift her career to office management, where she could continue to deliver outstanding customer service.
As Reston Dermatology + Cosmetic Centers Front Office Manager, Janette is responsible for our office procedures and uses her organizational skills to ensure smooth operations.
Janette says she regularly draws on her entrepreneurial skills and education from Johnson & Wales University to be the driving force in her personal and professional development. When Janette is not at work, you can usually find her exploring the area with her husband and two adorable Labradoodles, Hazel & Cori.
Leigh Wells
Operations Manager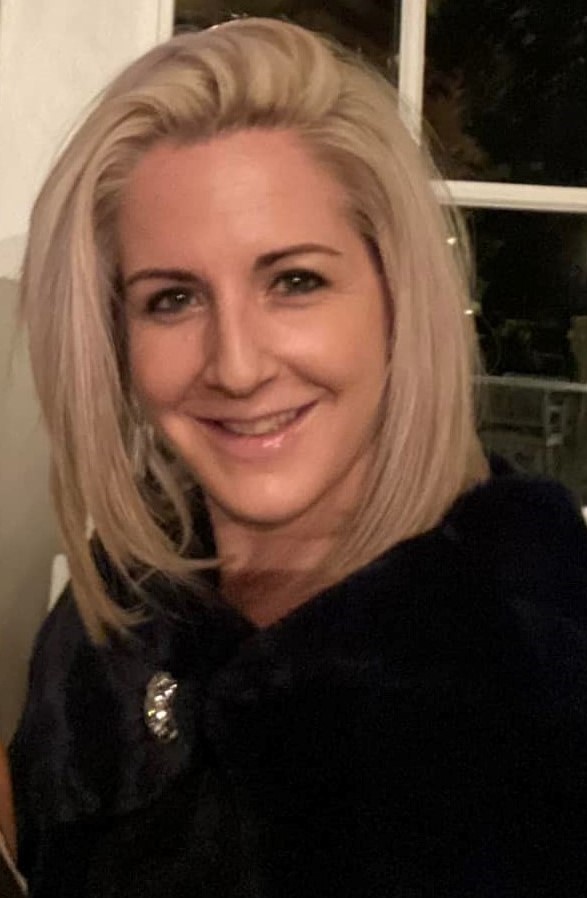 30 years of experience in wellness and hospitality has taught me every challenge has a solution.  Everything you encounter has an approach.  It takes dedicated discipline to stay positive while keeping optimistically calm energy.  Managing people can be difficult, leadership can test you.
However, the rewards of helping individuals grow and prosper personally and professionally is the greatest achievement you could ever gain.  Building and sustaining a thriving environment where your team is invested in developing something successful means you are on the path to victory. 
"Attract what you expect, reflect what you desire, become what you respect, mirror what you admire." D.S.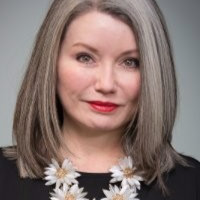 Linda has been managing practices for over 10 years. With a bachelor's degree in health science, Linda always knew her interests were in the medical field, so she is very happy with the medical/cosmetic aspects of Reston Dermatology + Cosmetic Center. She comes to us with backgrounds in corporate communications, marketing, and graphic design, but Linda feels most at home when improving practice processes that result in higher patient satisfaction.
She and her husband are empty-nesters with two accomplished daughters, each married to a fine young man, and a cherished, long-awaited granddaughter. She and her husband also care for a senior Yorkshire terrier.