Meet Our Staff
Dr. Syed Amiry
Board Certified Cosmetic Dermatologist and Expert Injector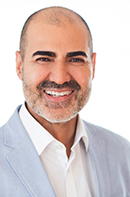 Dr. Syed A. Amiry is a board-certified dermatologist who specializes in non-surgical cosmetic procedures in the Northern Virginia and Washington DC areas. As a cosmetic injector, Dr. Amiry has been honing his craft for almost 2 decades and is very sought after for his cosmetic sensibility to help men and women look more youthful, refreshed, and enhance their natural features. His special interest is using innovative injection techniques to give patients facelift results without surgery.
Dr. Amiry is one of the early adopters of CoolSculpting and has continued to bring on only the best non-invasive products, technologies, cosmetic providers, and staff to build The Body Lab. Reston Dermatology + Cosmetic Center has the distinction of having more than 10-years' experience with Coolsculpting.
Dr. Amiry is affiliated with Reston Hospital in Reston, VA. Dr Amiry received his BS degree, with honors, from Grinnell College, IA. His medical degree is from the Kirksville College of Osteopathic Medicine, MO, and he completed internships at Pontiac Osteopathic Hospital, and Saint Mary's Community Hospital, MI.
He was chief resident at Geisinger Medical Center in Danville, PA, and completed a fellowship at Dermatology Associates of San Diego County in Mohs, laser treatments, liposculpture and other minimally invasive cosmetic procedures.
Arnela Zukanovic
Board Certified Physician Assistant and Aesthetic Injector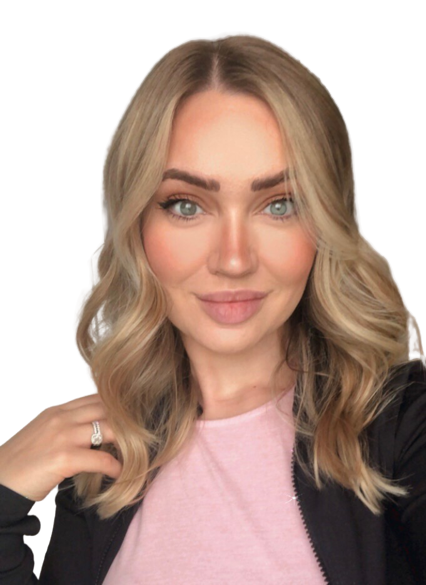 Arnela Zukanovic, PA-C, is a Virginia board certified Physician Assistant. She received her Master of Science in Physician Assistant Studies from Shenandoah University, Winchester, VA. She received a Bachelor of Science degree in Molecular Cell Biology/Premed from the University of Connecticut. After completing her dermatology clinical rotation with Dr. Amiry and Leigh Charron, PA-C, here at Reston Dermatology and Cosmetic Center, she knew dermatology was a field she wanted to practice lifelong. We are so glad to have her join our team after witnessing firsthand her drive, enthusiasm, and curiosity about dermatology.
Arnela is passionate about early skin cancer detection plus diagnosing and healing various dermatological skin conditions. She also understands the importance of feeling confident in one's own skin and loves to enhance a natural look through cosmetic injectables. Lip fillers are one of her favorite treatments!
Young Lee
Board Certified Nurse Practitioner and Aesthetic Injector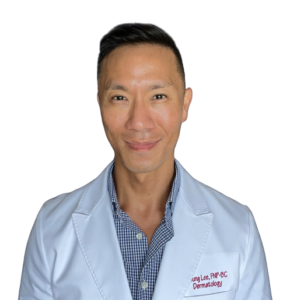 Young is a board-certified family nurse practitioner credentialed by the American Nurses Credentialing Center (ANCC). He received his undergraduate Bachelor of Science Degree in Nursing from Old Dominion University in 2009 and worked several years as a registered nurse in the medical and neurosurgical intensive care unit. He later transitioned to an outpatient orthopedic trauma clinic in Charlotte, NC while completing his Master of Science Degree in Family Practice at Simmons College, graduating magna cum laude.
Young has a special interest in the management of acne. He's also experienced in treating the signs of aging with pan-facial rejuvenation with the use of dermal fillers and neurotoxins. He especially enjoys jawline and chin enhancement, suitable for both males and females. Young lives in D.C. and enjoys playing competitive volleyball and traveling.
Leah Waller 
Board Certified Physician Assistant and Aesthetic Injector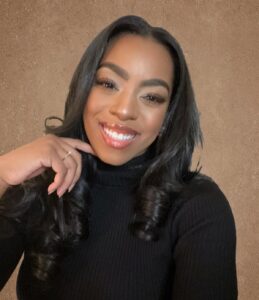 Leah is a board-certified physician assistant and aesthetic injector with special interests in hair loss, pigmentary disorders, and aesthetic treatments with natural results for all skin tones. She is passionate about treating dermatological conditions in skin of color and has extensive experience managing acne in every age group.
She loves artfully performing cheek filler injections. She also has a special interest in treating hair loss and skin conditions like eczema and psoriasis with both topical and systemic or biologic agents
Her approach to treating patients is collaborative. She likes to focus her attention on a comprehensive approach to skincare, including patient education and tailored treatment plans to maximize outcomes. Results are the goal, and there is no "one size fits all" approach to skin.
A Cincinnati native, she moved to the DC area to complete her undergraduate and PA school degree at Howard University where she graduated with honors. After graduation, she received her Master of Science in Physician Assistant Studies from Touro College. Northern Virginia is home now, and in her spare time Leah enjoys traveling, working out, and finding new restaurants in the area with her husband, Peter."
Katja Taghon, RN
Aesthetic Injector and CoolSculpting Master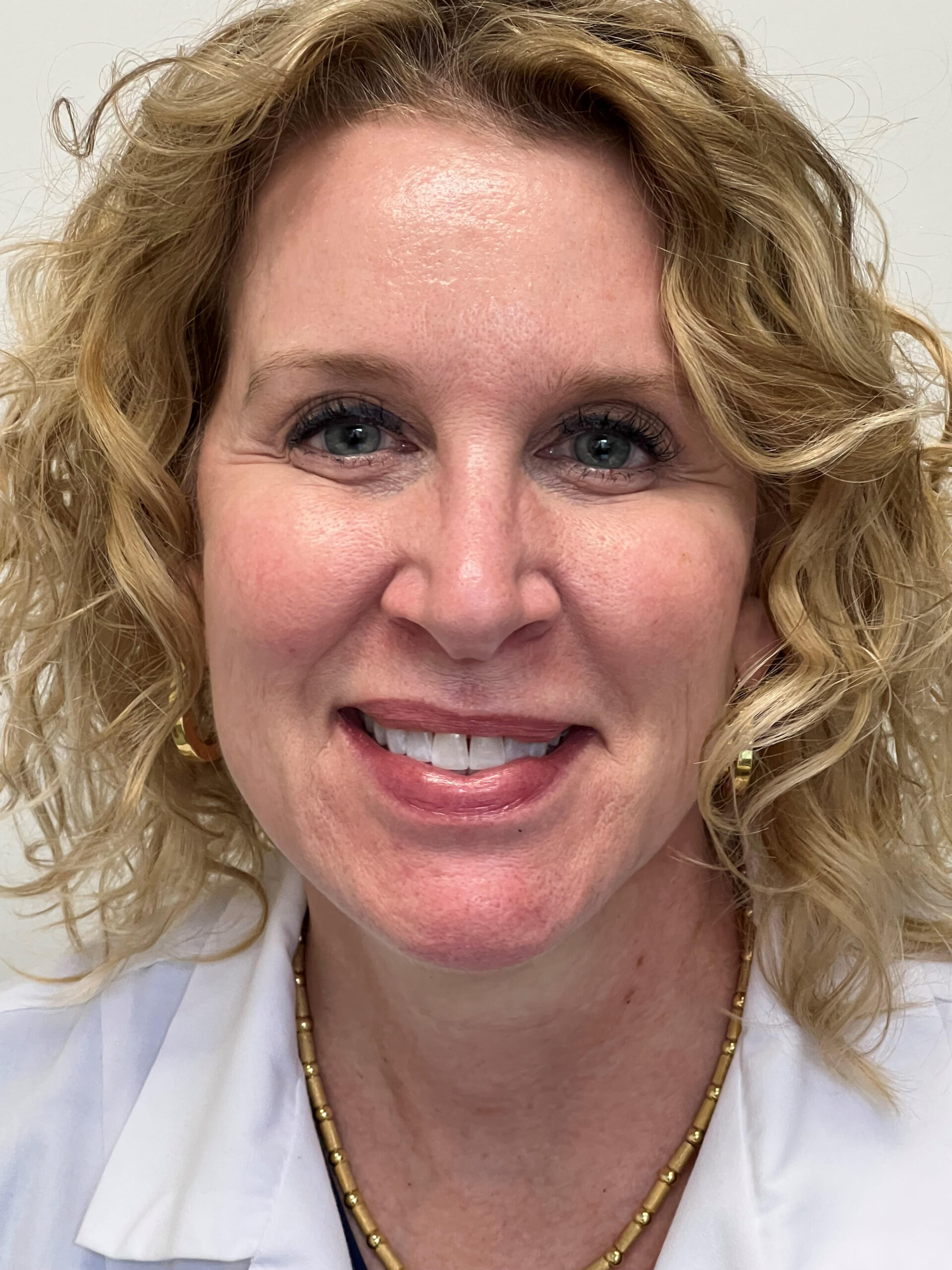 Katja has been a registered nurse for nearly 30 years and began her career in cardio-vascular hospital nursing but has practiced exclusively in cosmetic dermatology for over a decade. She specializes in body and face contouring. She is particularly passionate about helping her patients age gracefully with injectables. With 10 years of Coolsculpting experience, she's seen transformations on her patients and on herself!
Katja takes pride in giving her patients 100% of her very best effort every time she sees them.
Brittany Wilkins
Medical Aesthetician
Brittany graduated top of her class from Lillique Training Institute in 2020 and started her career with Reston Dermatology. She loves helping her patients understand their skin by advising them on the regimens that actually work for them! Along with customized facials, Brittany performs many advanced treatments such as Hydrafacial, BBL and Hair Laser services, CoolSculpting Morpheus8, EmSculpt NEO and more. When Brittany is not working, you can find her either at the gym, reading a good book, or spending time with her mini-dachshund, Beau.
Karenna Friedl
Medical Aesthetician and CoolSculpting Master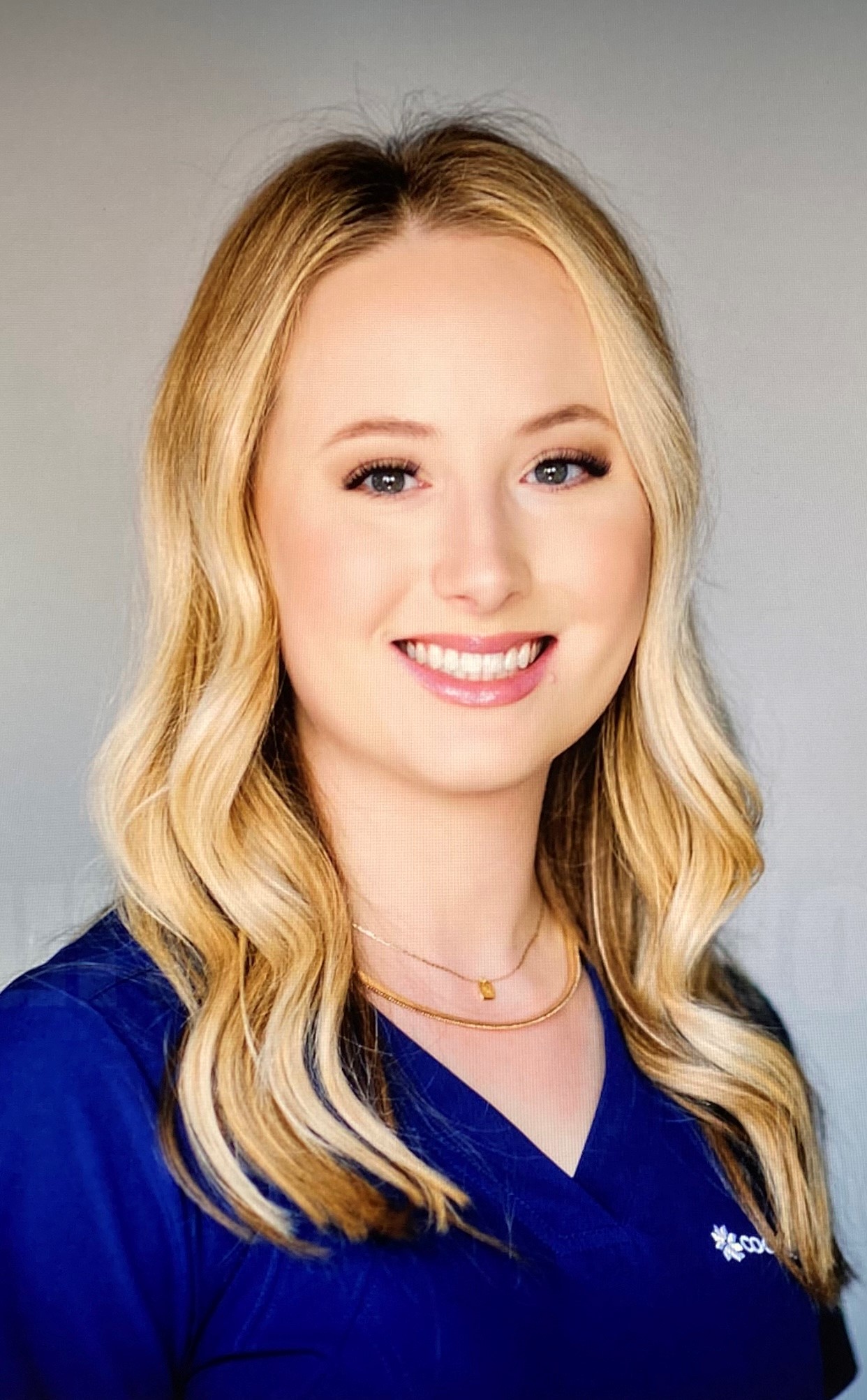 Karenna graduated from Dermal Science International Aesthetics Academy in 2016. Shortly after she began her aesthetic career in Dermatology. She knew she wanted to be in a medical setting where she would learn as much as possible about skin and effective skincare treatments. Karenna is passionate about helping people achieve their best skin ever, and also about helping them feel confident in their bodies. 
Karenna loves providing customized body contouring treatment plans for her patients using Coolsculpting and EmSculpt NEO. She also advocates for physician grade skin care having witnessed the differences in her patients' skin when on the appropriate routine. Karenna applies her breadth and depth of treatment and device knowledge for optimal patient outcomes.
When Karenna is not working, you will find her on the nature trails, at the gym, or exploring the city for new restaurants.
Nina Zarou
Licensed Master Aesthetician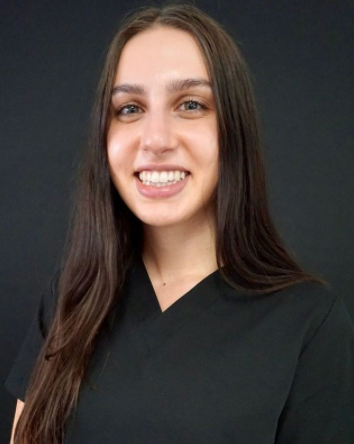 Nina graduated from AVI Career Training in 2020 and started her career with Reston Dermatology. Nina has a passion for helping people feel comfortable in the skin they're in and to enhance their natural beauty and confidence. Nina performs many advanced treatments including Microneedling, Emsculpt, Laser Hair Removal, Chemical Peels, Morpheus8, and much more. When Nina is not working her skincare magic, she enjoys playing the piano and spending time with her boyfriend and two Pitbull puppies.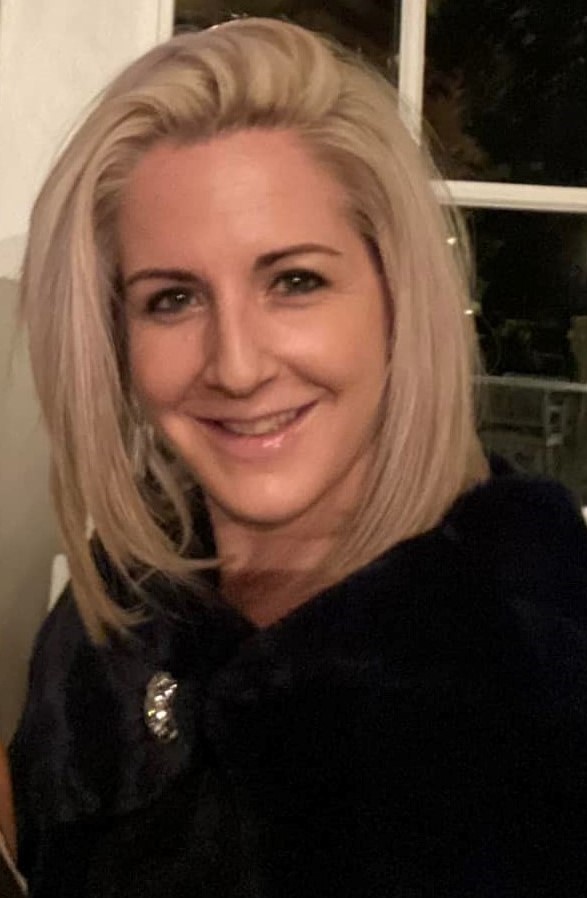 30 years of experience in wellness and hospitality has taught me every challenge has a solution.  Everything you encounter has an approach.  It takes dedicated discipline to stay positive while keeping optimistically calm energy.  Managing people can be difficult, leadership can test you.
However, the rewards of helping individuals grow and prosper personally and professionally is the greatest achievement you could ever gain.  Building and sustaining a thriving environment where your team is invested in developing something successful means you are on the path to victory. 
"Attract what you expect, reflect what you desire, become what you respect, mirror what you admire." D.S.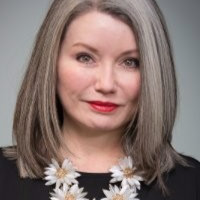 Linda has been managing practices for over 10 years. With a bachelor's degree in health science, Linda always knew her interests were in the medical field, so she is very happy with the medical/cosmetic aspects of Reston Dermatology + Cosmetic Center. She comes to us with backgrounds in corporate communications, marketing, and graphic design, but Linda feels most at home when improving practice processes that result in higher patient satisfaction.
She and her husband are empty-nesters with two accomplished daughters, each married to a fine young man, and a cherished, long-awaited granddaughter. She and her husband also care for a senior Yorkshire terrier.