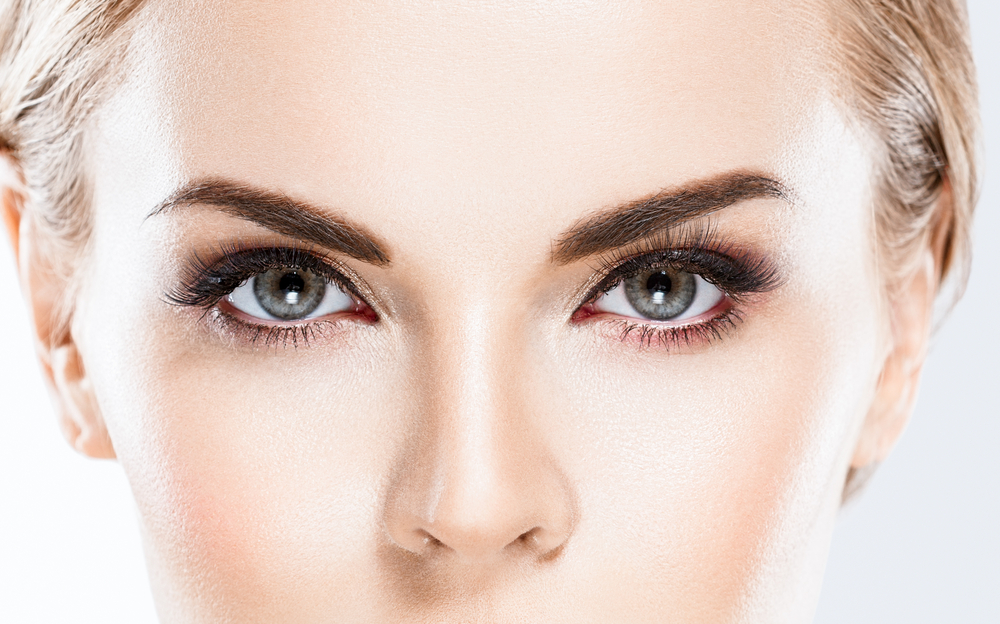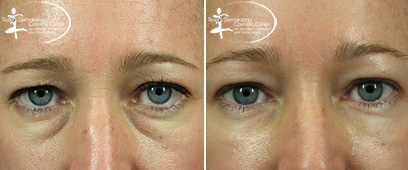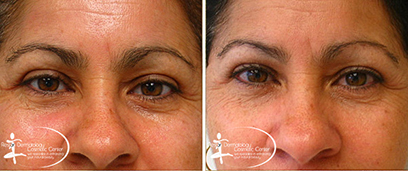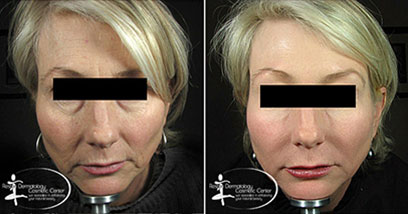 Procedure Details
Treatment Details
Before and Afters
Testimonials
Procedure Details
Under Eyes
As we age, or if we have genetics to thank for this, the under eye area hollows as the youthful fat pad sinks and bulges, the skin thins, sags, and creates bags. Under eye fillers can do wonders to improve your overall appearance, making you look rested and refreshed.
For this very sensitive area, Dr. Amiry uses a cannula for precise placement, and uses a hyaluronic filler considered the safest for this area. 
Treatment Details
Treatment Duration
Under eye fillers tend to last 12 to 18 months depending on the amount injected and filler used.
Testimonials
Dr. Amiry and his staff are very professional and it's always a pleasure to return to see them. I had fillers done under my eyes to improve on unsightly bags. After the injections I saw IMMEDIATE IMPROVEMENTS! I can not be happier than I am with the results! I will be back!
Being a first time Botox and Restylane user I was filled with questions. Dr. Amiry and his staff were very patient answering all my questions. The results were amazing. The best part is no one knows I had Botox and Restylane. They just assumed I got a good nights sleep.
Ever since I can remember I had dark hollows and distinct creases under each eye, making me appear tired and as if I had just removed a pair of heavy glasses. I can't count the number of times I've been asked if I was just wearing goggles or if I didn't get enough sleep! However, it wasn't the "German traits" that made me consider seeing a Cosmetic Dermatologist; it was the chronic headaches. After reading about Dr. Amiry in the magazine New Beauty, I learned that Botox could be used in the jaw and eyebrow to help alleviate the headaches that I was sure were caused by a career in Electrical Engineering. From my first phone call to my laundry list of questions, Dr. Amiry and his staff have been exceptional. They are highly skilled, professional and caring. I always feel comfortable in their care. I followed Dr. Amiry's recommendation to use Restylane and Perlane fillers for under my eye areas and Botox injections in my jaw muscles and eyebrow furrows. The under eye filler results were almost instantaneous and after the redness faded (I have very sensitive skin) I was thrilled with the results. About five days after having Botox injections, I went my first day without a headache! Since then, I've only had the occasional headache. I am very pleased with the results and would highly recommend Dr. Amiry to others looking for a Dermatologist.
I had Botox & Restylane around the eye area. I was hoping for good results but was absolutely amazed! Within just a few days I felt that I looked about 10 years younger. The Restylane had filled in my under-eye hollows and the Botox reduced my smile lines & frown lines on my forehead. I'm so happy with the results.
Our Mission at Reston Dermatology + Cosmetic Center
To delight you with our holistic and functional dermatology focus.
To WOW you with our up-to-date cosmetic techniques and smile-worthy results.
To surprise you with personalized customer care.