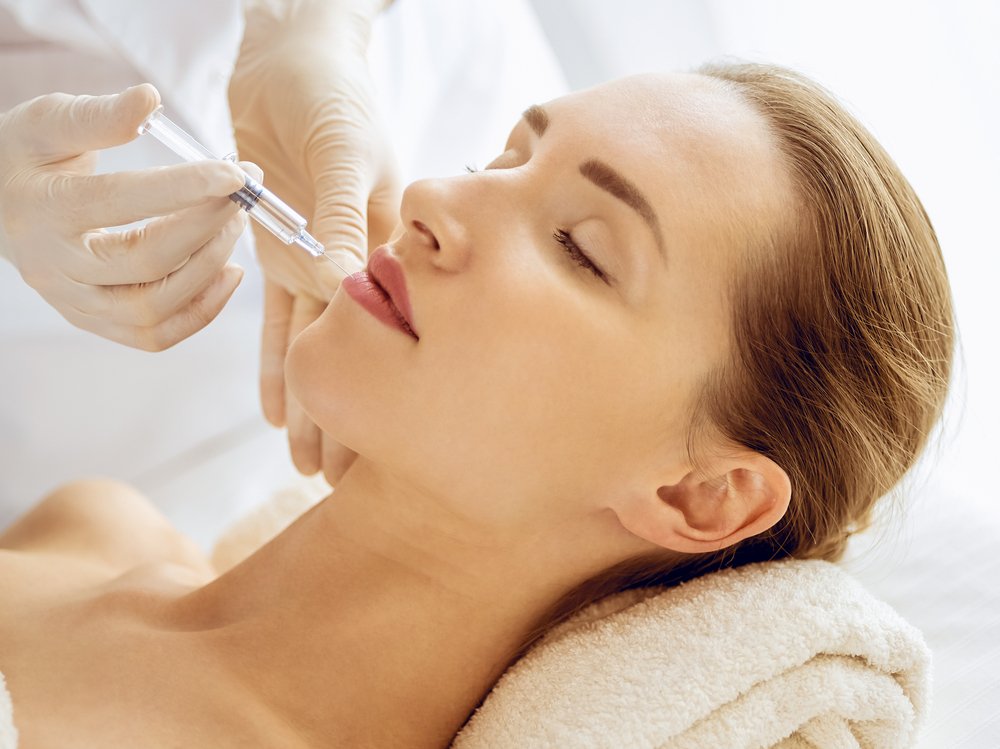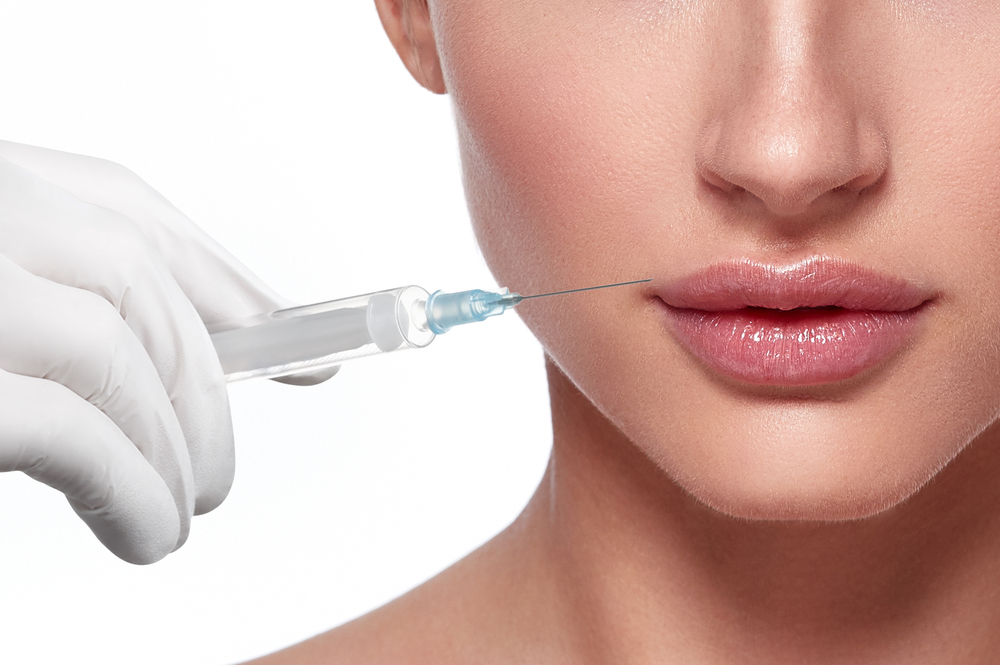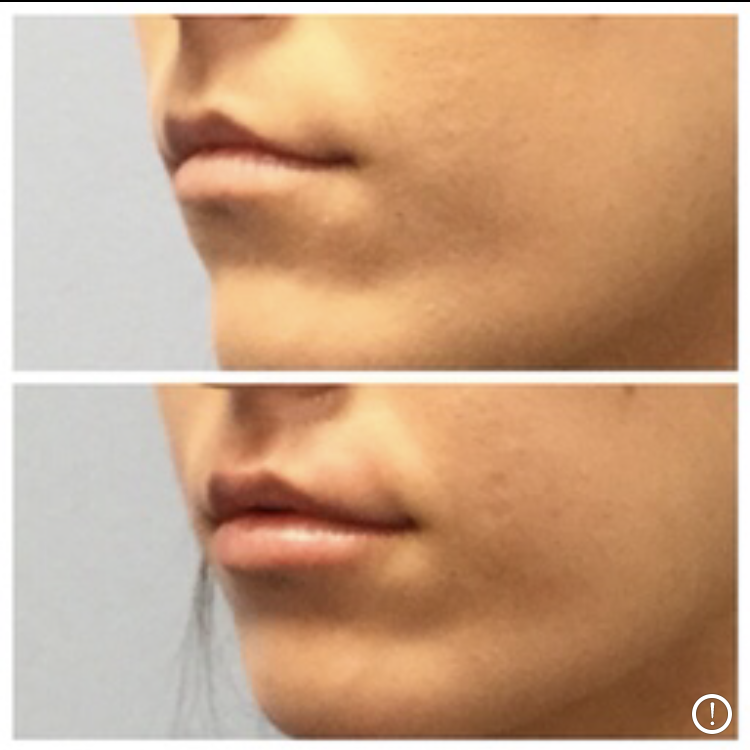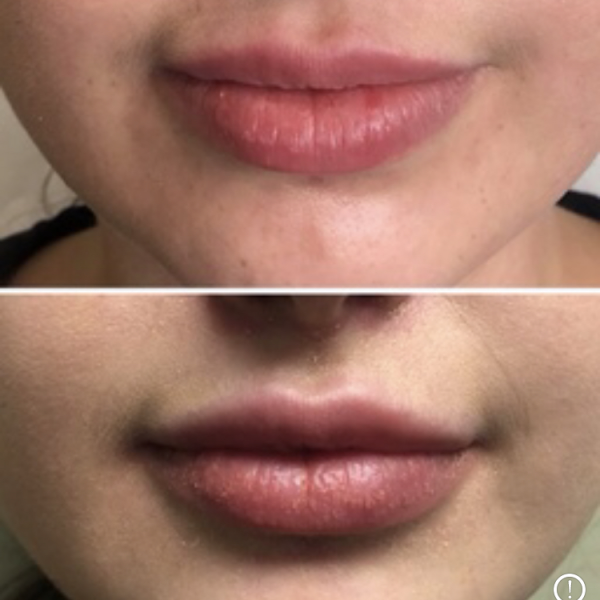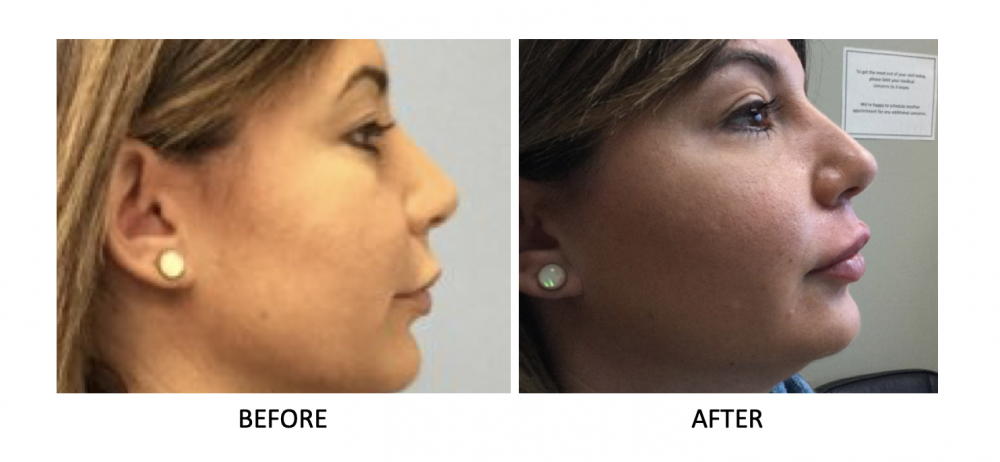 Procedure Details
Treatment Details
Before and Afters
Testimonials
Procedure Details
Everything You Always Wanted to Know About Lips
Lip augmentation with an injectable dermal filler is one of the most popular procedures we are asked to perform, and no wonder! Lip enhancement can help balance your facial features, correct asymmetry, increase volume, create a perky cupid's bow, and fill in and augment very thin lips, not to mention make you feel wonderful about your looks.
What Can Lip Fillers Do
With proper technique, an injector can affect three main attributes:
There are so many lip shapes, they are a lot like snowflakes--no two are exactly alike. Certain lips present challenges, such as the "M-Lip," but thankfully all lips can be successfully treated to improve shape, structure, and volume. The more challenging the shape, the more we encourage you to seek someone with injection experience.
How Long Do Lip Fillers Last?
Because we move our lips a lot every day, the effects typically last around six months. Some people, for whatever reason, can go a little longer between maintenance fill ups. Restylane Kysse touts a longer lasting result, up to a year! After that more injections are needed to keep the volume and shape of your lips.
What's the Best Filler To Use for Lip Augmentation?
The most common fillers we use are hyaluronic acid fillers; hyaluronic acid is a natural substance found in our bodies. There are many available brands out there, including:
Restylane, Restylane-L
Restylane Refyne
Restylane Kysse
Juvederm Ultra, Juvederm Ultra Plus
Juvederm Volbella XC
RHA 2, RHA 3, or RHA 4
All of these products are injected the pretty much in the same way and give you similar results. All contain lidocaine, a local anesthetic, so once the injections begin, the discomfort is lessened somewhat.
Benefits of Hyaluronic Acid Fillers
Once injected, the gel in the filler supports and shapes the tissues of the lips.
The benefits of using hyaluronic acid fillers include:
Control over lip volume. The amount of substance injected can be controlled, so the doctor has better control over how much lip volume is created.
Gradual pace of treatment. The injections can be given gradually during different appointments until the desired results are achieved.
Bumps dissolve easily. Any lumps and bumps created by the movement of the lips can be dissolved easily.
Less bruising. There may be less bruising and swelling compared to other dermal fillers.
Reasonably lasting results. The results are reasonably long-lasting, but not permanent.
Allergic reaction unlikely. Because hyaluronic acid fillers are made from substances similar to those found in the body, they are unlikely to cause an allergic reaction. But if you are allergic to lidocaine, tell your doctor before being treated.
What Types of Lip Fillers Exist?
There are many types of dermal fillers that can be injected in your lips and around your mouth. But the most common fillers today are products that contain substances similar to hyaluronic acid. Hyaluronic acid is a natural substance found in the body. It helps increase volume in your lips.
These types of dermal fillers are sometimes called "hyaluronic acid fillers."
Treatment Details
Treatment Duration
Lip fillers tend to last 6 to 9 months depending on the amount injected and filler used.
Testimonials
Both of the procedures that I've had done, Botox & Restylane, have turned out really well. I especially appreciate the fact that Dr. Amiry takes a measured approach-doesn't go overboard or recommend procedures that are not needed. Coming to the office is always a positive experience!
The moment I arrived at Dr. Amiry's office I knew it was going to be a wonderful experience. The staff was very friendly and professional, and the office very welcoming and beautiful. The treatments I received, Botox and Restylane around my lips was exactly what I wanted. Dr. Amiry was extremely attentive and listened to my concerns and made me feel very comfortable. He did not rush and I felt like I was a very special patient in his care. It was exciting to see the subtle change to my face, just a better me.