Online Skincare Consultation Benefits
In the past few years, online healthcare has become very popular. Understandable, people enjoy being able to consult a provider from the comfort of their own home. Online skincare is no different. You can get a consultation, diagnosis, and treatment without having to visit the office. Here are the top benefits of an online skincare consultation.
Convenient
First, its easy and convenient. There is no need to miss school or work. There is no hassle to visit the clinic. Instead, you can discuss your concerns at a time convenient for you, from the comfort of your home.
Simplicity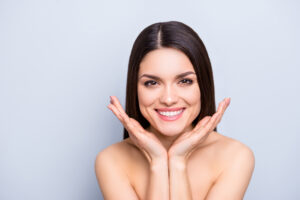 Online skincare consultation is simple. You create an account, upload photos of your skin and answer some medical question. Then, the dermatologist will review the photos and information you provided. Within a few days, the dermatologist will provide a personalized treatment plan, diagnosis, and prescription.
Online Skincare is Safe and Secure
There are many apps and websites used by dermatologists. They are safe and secure. This means you don't have to worry about your photos or personal information being made public.
Faster
Typically, online skincare is much faster. Furthermore, you can easily discuss your concerns and questions. It can be embarrassing and painful to struggle with skin issues, so why wait weeks for an office visit?
No More Drugstores
Gone are the days where you have to carry a prescription the pharmacy and wait hours for your medication. Most of the services that providers use for online skincare allow you to send your prescription through packapill app. This means your medication will be delivered to your door within a few hours of your request.
Board Certified Doctors
Online skincare doctors are professionally practicing board-certified doctors. You don't have to be hesitant to trust your online skincare doctor.
Online Skincare Consultation Near Me
Online skincare just makes sense. It is an easy, safe, and effective way to get help with your skincare issues. To learn more about online skincare, contact Reston Dermatology and Cosmetic Center