Hyperhidrosis Treatment | Morpheus8 vs. miraDry
Hyperhidrosis is a medical condition that causes excessive sweating. This condition affects over 15 million people in the United States alone. For this reason, hyperhidrosis treatment has become very popular. There are a few options available, but we will be focusing on Morpheus8 vs. miraDry.
Morpheus8 Hyperhidrosis Treatment
During Morpheus8 treatment, a topical anesthetic is applied to the treatment area to reduce any discomfort. Morpheus8 uses a combination of microneedling and localized radiofrequency heat to desensitize the sweat glands. This eliminates excessive sweating. Typically, treatment is completed in one session. However, more severe cases may require a second Morpheus8 session.
After Morpheus8
After treatment, you may experience small areas of bruising, mild swelling, and/or small dots of scabbing. Generally, these side effects only last a few days, but your provider will likely recommend a soothing cream to ease your symptoms.
You should notice a decrease in your sweating withing 2-3 weeks. However, you won't see full benefits until about three months after your treatment. Unlike Botox treatment, these results are permanent and for many people this can be a lifechanging treatment.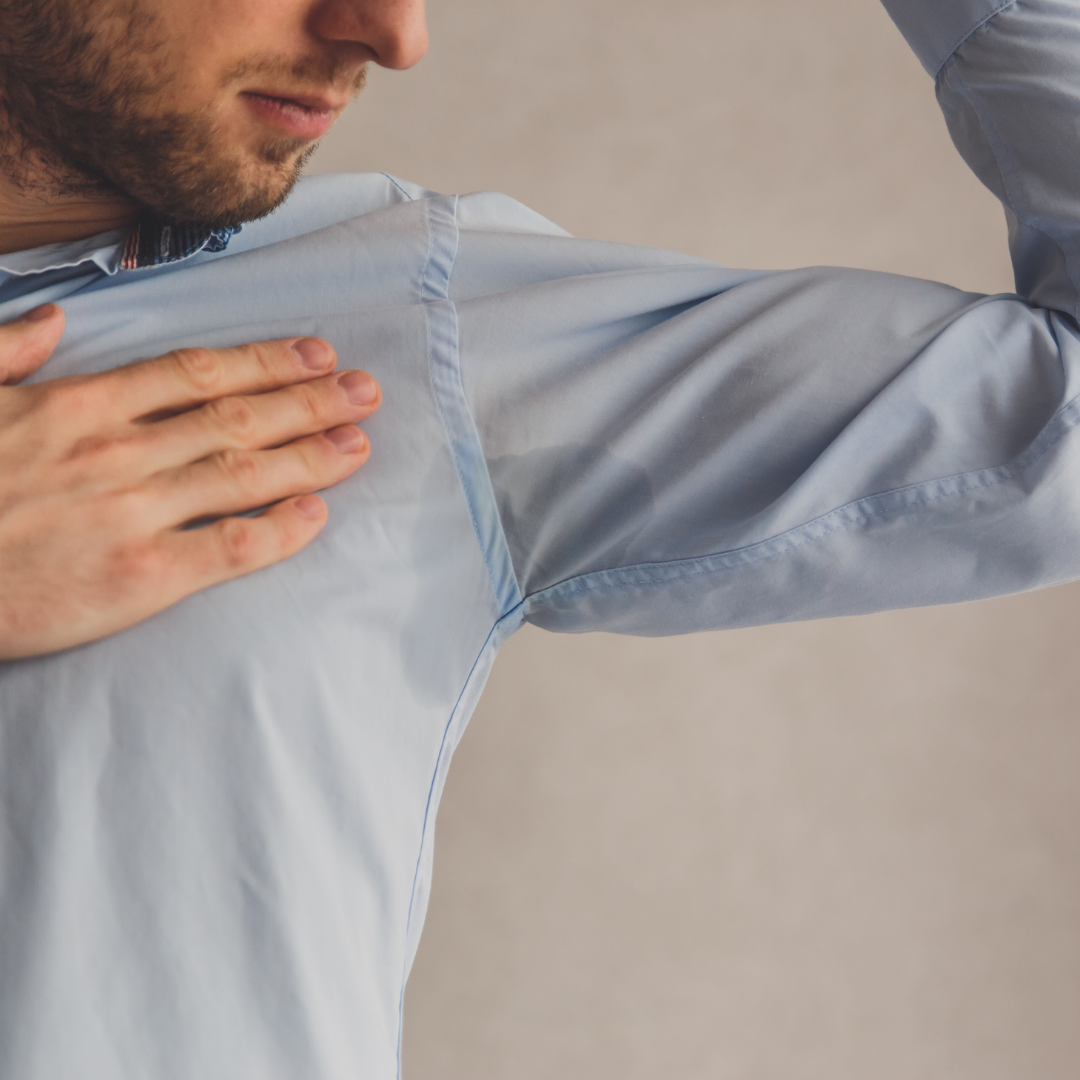 miraDry Hyperhidrosis Treatment
miraDry is a non-invasive hyperhidrosis treatment that uses thermal energy to target and eliminate the sweat and odor glands in your underarm. Once those glands are gone, they do not grow back. miraDry is FDA-cleared and can drastically reduce underarm sweat in as little as one appointment. One downside is that miraDry can only be used on the underarms.
During and After miraDry
During the treatment, the underarm area is numbed for comfort. Then, the miraDry system uses electromagnetic energy to target sweat glands through its unique handpiece. Patients require two treatments, spaced 3 months apart. On average, patients will see an 82% reduction in sweat. There is minimal to no recovery time and patients can resume normal activities the same day. miraDry patients will likely see a reduction in underarm hair growth as well.
Hyperhidrosis Treatment Near Me
If you are tired of dealing with excessive sweating, its time to seek a permanent treatment. While there are several treatments that offer temporary relief, both the miraDry system and Morpheus8 offer permanent results. To learn more about these treatments and which one might be right for you, contact Reston Dermatology and Cosmetic Center.