Russian Lips & Cherry Lips | A Guide to Lip Filler Trends
Lip filler trends are all the rage right now. In fact, lip augmentations have increased by more than 60% in the past 20 years. Who wouldn't want a plump, perfectly kissable pout? But, with so many different techniques, it can be hard to decide which one is right for you. From Russian lips to Cherry lips and more, here is your guide to lip filler trends.
Russian Lips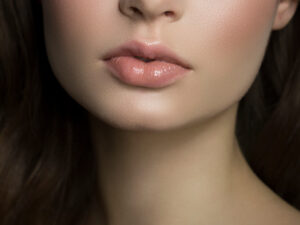 One of the new lip filler trends is known as Russian lips. This new technique is modeled after Russian nesting dolls and their perfectly painted lips. By injecting additional volume and lift into the center of the lips, this trend accentuates the cupids bow to create a heart shape while keeping the sides of the lips in line with the face. This creates a naturally full and plump look, giving you a baby-doll like pout.
How does this differ from traditional lip filler trends? Well, standard techniques are injected horizontally into the lip, creating evenly spread volume and fullness. However, with the Russian technique, a smaller syringe is used to inject small amounts of filler vertically, focusing on the center of the lips.
[Related: Lip Filler FAQ]
Another important difference is that the Russian technique aims to add height to the lip, rather than overall plumpness. However, this technique may take longer than traditional filler and may result in additionally swelling and bruising.
Cherry Lips
Another new lip filler trend is Cherry Lips. This technique adds more volume to the middle areas of the lips to create a unique cherry-like shape. The added volume makes the lips resemble a pair of cherries hanging horizontally from the corners of the lips, which is where this lip filler trend gets its name. While this lip filler trend started in South Korea, you don't have to cross the ocean to get it done.
Lip Filler Trends Near Me
Fortunately, this huge uprise in lip filler popularity has given way to a diverse range of lip filler trends. There is quite literally, something for everyone. Whatever your goal, there is most likely a way to create it with lip fillers. If you are ready to explore lip filler trends, contact Reston Dermatology and Cosmetic Center today!