What is CoolSculpting Elite?
After being FDA cleared in 2010, CoolSculpting has quickly become one of the most popular body contouring treatments. Now, after years of continued research and innovation, the creator of CoolSculpting has released an improved, updated device known as CoolSculpting Elite.
Traditional CoolSculpting
Coolsculpting is a non-invasive fat removal procedure. It does not cause any damage to the skin and there is no downtime required. It is used in over 80 countries worldwide and has been studied extensively.
Coolsculpting uses cryolipolysis, a process which uses cold technology to freeze and destroy fat cells. These cells are then naturally eliminated from the body. Once destroyed, the fat cells can never return. Now, with CoolSculpting Elite, the process is even more effective.
CoolSculpting Elite
This new and improved version of CoolSculpting provides all the same benefits and more! Like traditional CoolSculpting, it uses cryolipolysis, requires no downtime, and is non-surgical and non-invasive. CoolSculpting Elite is also FDA cleared to treat the following nine areas of the body: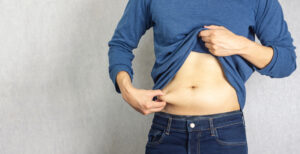 Inner, outer, and front of the thighs
Abdomen
Back fat
Bra fat on the torso under the armpits
Flanks or love handles
Underneath the buttocks (AKA banana rolls)
Upper arms
Submental area under the chin
Submandibular area under the jawline
While traditional and Elite may both require multiple treatments to achieve optimal results, CoolSculpting Elite is more effective, and each appointment is faster. So, what else is new?
CoolSculpting Elite is Better
There are several improvements in the CoolSculpting Elite. First, the applicators are no longer U-shaped, but C-shaped and available in 7 different shapes and sizes. This improved designs better fits the body's natural curves and make treatments more comfortable and efficient.
Enhanced Fat Removal Process
With CoolSculpting Elite, the fat removal process is enhanced. Due to the improved contact between the applicator and the skin's surface, cooling is faster, and results are improved. Traditional CoolSculpting removed between 18-20% of fat during each treatment. CoolSculpting Elite removes between 20-25% of fat in a single treatment.
Faster Results
Since the Elite makes contact with the body in such an efficient manner, it covers up to 18% more skin surface. This means larger treatment areas can be targeted in shorter treatment sessions. And the device now has the ability to use two applicators simultaneously. This means the machine can address two different areas at the same time. This considerably shortens appointment times.
Elevated Comfort Levels
Improvements in the machine has made treatment quieter and more precise. With the traditional treatment, patients may feel a mild pinching or pulling until the area is numbed. Superior freezing technology reduces this discomfort by freezing the treatment area faster. This reduces physical discomfort and allows sessions to be more relaxing.
CoolSculpting Elite Near Me
If you are ready to get rid of stubborn fat quickly, with no surgery or downtime, then its time to try CoolSculpting Elite. Contact Reston Dermatology and Cosmetic Center today to learn more about this new and improved treatment.