Top 5 Uses for Fillers Reston
Dermal fillers in Reston have become a very popular treatment, and it's no wonder. There are so many ways to use them, not to mention it is easy to tailor the treatment to each patient. These are some of the top uses for fillers Reston. Which one are you ready to try?
Adding Volume & Shape to Lips
Some people have naturally full lips, but most people don't. no worries, dermal fillers can add volume and give you the plump, pouty look you want. More and more people are choosing use fillers to shape and plump their lips.
Jaw Enhancement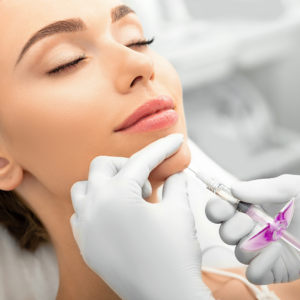 Are you unhappy with your jawline? Fillers can be used to change the look of a weak jawline, small chin, or sagging skin in the chin and jawline area. Often, we find a strong jawline more attractive. Therefore, more people are choosing to use fillers to re-shape their jawline. Fillers can define the chin and jaw, lengthen the chin to balance the face, stiffen the skin, and minimize the appearance of a weak chin.
Soften Laugh Lines
Laughter is wonderful for your health, but that doesn't mean you have to like the laugh lines that form around your mouth. These lines are sometimes called marionette lines, nasolabial folds, or smile lines. It is basically an unavoidable part of aging. However, dermal fillers can be used to soften these lines, or erase them completely.
Improving Acne Scars
At least 40% of people who suffer with acne will end up with acne scars. These can be very difficult to treat. Chemical peels may help, along with laser treatments, but some acne scars are very difficult to improve. Fortunately, fillers can help. Filler is injected behind the scars to lift the depression and create a smoother appearance.
Treating Hollow Eyes
If you have noticed that the area underneath your eyes looks hollower, you may be considering fillers in Reston. Aging causes skin to lose volume and structure. This creates a hollow look under the eyes. Dermal fillers are very effective at replacing lost volume and plumping the skin.
Dermal Fillers Reston
Are you ready to try dermal fillers? Contact Reston Dermatology and Cosmetic Center to schedule a consultation!