Top Benefits of Emsculpt NEO Northern Virginia
While we muddle through the last few weeks of winter, its time to start thinking about summer. Bikini season is coming, are you ready? If not, you can get bikini ready fast with Emsculpt NEO in Northern Virginia. This noninvasive body contouring treatment can melt away fat and define muscles. While it's great for getting into your favorite dress, there are many benefits of Emsculpt NEO. Here's why you need Emsculpt NEO Northern Virginia.
What is Emsculpt NEO
Emsculpt Neo is a non-invasive body contouring treatment. it uses radiofrequency and high intensity focused electromagnetic energy to simultaneously melt away fat and tone muscle. This is the first treatment of its kind, using these two technologies in tandem to create stunning results. So, if you are looking to shed stubborn fat or tone and strengthen muscles, Emsculpt NEO in Northern Virginia is a great choice.
Emsculpt NEO Reduces Fat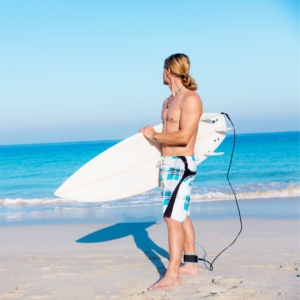 Even stubborn fat is no match for Emsculpt NEO's radio frequency. The heat kills your fat cells. In fact, most patients see a 30% reduction in fat. Even better, the results are permanent. Once the fat cell is destroyed, it can never grow back.
Improved Muscle Tone
Did you know that your body loses muscle tone as a you age? Emsculpt builds muscle and restore the volume you have lost. This means Emsculpt NEO has anti-aging benefits as well. Additionally, studies show that new muscle fibers were created in treated area. This is beyond what you would see with just exercise.
Strengthens Core Muscles
Emsculpt NEO is great for increasing core strength. Core strength is essential to many aspects of your health, like balance and posture. Improving core strength will improve posture and reduce back and hip pain in many patients. EmSculpt technology is even being used to treat urinary incontinence and intimate health.
Benefits of Emsculpt NEO Northern Virginia
Emsculpt NEO offers a multifaceted approach to body contouring. Not only will you look better after treatment, but you will also feel better and be notable stronger. Whether you are just looking to shed some fat and strengthen muscles or want to improve your posture and core strength, Emsculpt Neo in Northern Virginia can help. Contact Reston Dermatology and Cosmetic Center today to learn more.