Best Osteopathic Dermatologist Near Me
What is an osteopathic dermatologist? Osteopathic medicine focuses on the whole body, rather than just the symptom. It looks for the root of the problem, instead of treating a symptom. The same idea applies to dermatology. Here's what you need to know about finding an osteopathic dermatologist near me.
Osteopathic Medicine
Osteopathic medicine was founded over a hundred years ago. It developed to correct a deficiency in medicine, as it was practiced in the 19th century. Andrew T. Still, the founder of osteopathic medicine, was convinced that a holistic approach to medicine, disease, and people, was superior to the disease-oriented approach that prevailed then, and now. Today, over 50,000 doctors practice osteopathic medicine.
Osteopathic Dermatologist
D.O.s who specialize in dermatology have completed years of rigorous education and training. Including:
• 4 years of medical education,
• 1 year internship
• 3-year residency in dermatology
• 2 or more years of subspecialty training
This gives your osteopathic dermatologist the greatest degree of knowledge and understanding on how to approach and care for the skin, which is the largest organ of your body.
Osteopathic Approach to Skincare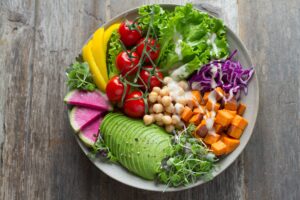 So, what does a holistic approach to skincare involve? Well, it focuses on treating skin issues in the most natural way possible. Your provider will ask questions about your current nutrition, potential exposures in your environment to chemicals, and stress levels, among other things. Looking for the triggers of inflammation and skin issues allows you to find the root of the problem.
The Basics
Typically, a holist approach to healing your skin involves changes your diet and including certain supplements. The right lifestyle changes can improve your microbiome, strengthen your immune system and gut health, and remove tox substances or metabolism issues. These changes can include a new diet, consuming less sugar, going dairy-free, and adding supplements to your daily routine.
Osteopathic Dermatologist Near Me
Are you ready to take a whole-body approach to your skincare? Contact Reston Dermatology and Cosmetic Center today.