M Shaped Lips Filler Techniques
Lip fillers have become increasingly popular and there are many types of techniques for creating the perfect lip shape. Just like people, lips come in many shapes and sizes. There are different techniques used to treat each shape of lips. Today we are going to talk about m shaped lips filler techniques.
What is M Shaped Lips?
M shaped lips, aka cherry lips, refers to the top lip that looks like the letter M. This trend started in South Korea and has gained popularity quickly. Several K-pop stars are known for their cherry-like lip shape. M shaped lips give a fuller, more youthful appearance. So, how is this look achieved?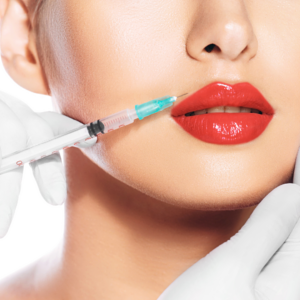 Type of Filler
Typically, m shaped lips are created with a hyaluronic acid filler. If the patient wants to enhance the lips while maintaining a natural look, your provider will choose a filler with a thinner consistency like Juvéderm Volbella. However, if the patient wants noticeable volume, Juvéderm or Restylane Silk can be used. Juvéderm Ultra is also a good filler for creating this plumping effect.
Where can I get M shaped lips?
Although it started in South Korea, you can absolutely get M shaped lips in America. Look for a provider that has experience creating the appearance you want.
M Shaped Lips Filler Techniques
To create M shaped lips, the provider adds volume and creates a rounder definition on the Cupid's bow area. It also echoes this shape on the lower lip. As with other fillers, you can expect to have some swelling, soreness and bruising but this typically resolves quickly.
Results of M Lips
This filler technique usually lasts between 6-9 months, but this depends on the type of filler your provider uses as well as your body. Since the lips are always moving (talking, eating, smiling), lip filler tends to not last as long as filler used in other parts of the face.
M Shaped Lips in Virginia
If you are looking for a way to enhance your lips and create a beautiful, plump pout, M shaped lips might be a good choice. To learn more about this technique, contact Reston Dermatology and Cosmetic Center.