How to Find the Best Lip Filler Near Me
If you have decided to explore the world of fillers, you may be wondering how to find the best lip filler near me. There are many different options for lip filler, and they all create different results. So how do you choose the best one? Well, to start with, lets look at which concerns you want to address.
Addressing Volume Loss
Juvéderm Ultra is one of the best lip fillers for adding volume and fullness to the lips, particularly when the patient's goal is to restore a youthful appearance. This lip filler lasts longer than most others on the market. While the results are visible, Juvéderm Ultra creates a natural looking appearance that works well for slight-to-moderate volume adjustments.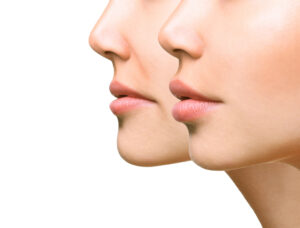 Best Lip Filler for Small Lips
If you have small lips, you need to choose your lip filler carefully to ensure that your results appear natural. A little filler goes a long way with small lips, making it crucial to have an experienced injection.
Restylane Kysse is a great lip filler for those wanting to add height and structure to small lips. This filler works well to create natural looking volume and enhance the beauty of your lips while maintaining the full range of flexible lip movement.
Kissable Softness and Volume
Juvéderm fillers are quite popular and no wonder. Like Restylane, they produce a smooth lip appearance, but they normally produce quicker results and last longer. There are several types of Juvéderm fillers, and they can be used in different ways to create different results. For example, Juvéderm Ultra tends to create natural looking results while Ultra Plus produces more drastic results with robust volume.
Fine Lines
Do you have fine lines around your lips? Thinner hyaluronic acid fillers work well to fill in these lines and add natural looking volume. Restlyane Refyne and Defyne work well here. They allow for a full facial expression and add a slight plump to the lip itself.
Restlyane Refyne can be used to soften laugh lines and restore a more youthful, natural looking appearance without affecting your facial expressions. For deeper marionette and nasolabial lines, Restylane Defyne works well to create a smoother appearance.
Best Lip Filler Near Me
Whether you are looking for small enhancements or a drastic boost in volume, fillers can create many different results to achieve your desired goals. If you are ready to learn more about the best lip filler for you, contact Reston Dermatology today.