Top Facial Redness Treatments
If you struggle with facial redness, you have probably tried lots of creams and quick fixes. Unfortunately, most of that doesn't work. Without treatment, facial redness may become permanent. However, there are several top facial redness treatments that can help calm your skin. Whether your facial redness is caused by stress, alcohol, exercise, skincare products, sun exposure or more, there is likely a treatment that can improve your condition.
Skincare Products
The right skincare routine may be able to rid you of your facial redness. We recommend the Skintegrity Gentle Rescue Skincare bundle. These medical grade products are produced in small batches using top quality ingredients. The bundle includes a gentle foaming cleanser, a nighttime serum with retinoid, a hydrating cream to combat dry skin and a daily broad-spectrum UVA/UVB sunscreen.
HydraFacial for Facial Redness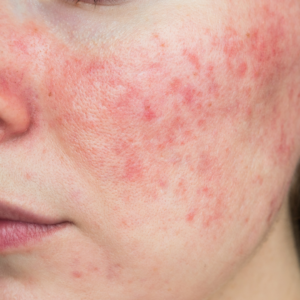 HydraFacial therapy is quite successful for calming redness. HydraFacial is effective because it removes some of the worst skin symptoms like facial redness, bumps, and larger pores. Furthermore, it uses a soothing and comforting serum that target redness in the skin.
The typical treatment of HydraFacial includes a process that helps to detoxify the skin, clear away dead skin cells, remove debris and provide long-term hydration as well as essential nutrient support for collagen.
IPL Facial Redness Treatment
IPL is an intense spectrum of light that is flashed onto the skin. This light is absorbed by the blood vessels, which destroys them. This reduces redness. Studies have shown that IPL treatment can significantly reduce redness and flushing as well as improving skin texture and reducing acne breakouts.
Sclerotherapy for Facial Redness
Sclerotherapy is a treatment that is proven to be very effective in treating varicose veins. During treatment, the doctor uses a thin needle to inject a special solution into the diseased vein. This solution irritates the inside lining of the vein, causing it to close off.
However, if this treatment is done by an inexperienced provider, there is a high risk of scarring since the skin is thinner on your face. Facial sclerotherapy requires a special skill set and a high level of expertise.
Facial Redness Treatments Near Me
If you are tired of struggling with facial redness, it's time to see a professional. To learn more about the top facial redness treatments available, contact Reston Dermatology and Cosmetic Center.