Finding the Best Cosmetic Center
In today's world, outward beauty is emphasized by nearly everyone. Therefore, many people are choosing to undergo procedures that will change their appearance. If you are looking for a way to improve your look, change your body shape, boost your confidence and self-esteem, then you need to know how to find the best cosmetic center.
Best Cosmetic Center
Cosmetic procedures are widely accepted and wildly popular. There is a treatment for nearly every concern you could have about your appearance. Got stubborn fat? Wrinkles and fine lines? Acne scars or cellulite? There's a treatment for that. However, these procedures only help if they are performed by qualified, experienced provider. Here are some things to consider when searching for the best cosmetic center.
[Related: Uses of Botox]
Certification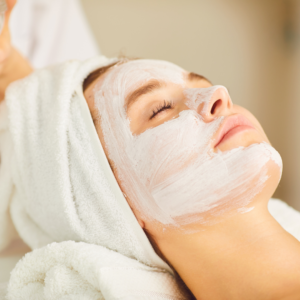 First on your list is certification. This is the first thing you should check when looking at a potential cosmetic center. Cosmetic procedures should always be handled by a provider with the appropriate licenses, accreditations, and/or certifications. This shows that the provider is trained, qualified, and vetted.
Cleanliness
Cleanliness is essential. You wouldn't go to a dentist that wasn't clean. Cosmetic centers are no different. A facility with lax cleanliness standards cannot guarantee your safety. Always look for a clinic that is clean, well maintained and organized.
Equipment
Cosmetic procedures involve lots of equipment and high-tech devices. Make sure that the cosmetic center you are interested in has the equipment necessary for whatever procedures you want. Whether its microneedling, CoolSculpting, or Emsculpt, your provider needs the right equipment for your treatment.
Experience & Expertise
The best cosmetic center will have providers that are experienced and knowledgeable. Ask the provider to show you their certifications before you agree to treatment. You can also ask about their past patients and success rates with the type of treatment. Another way to get a good idea of their expertise is to read online reviews from previous patients. You may even be able to see before and after pictures on their website.
Best Cosmetic Center in Virginia
If you are searching for the best cosmetic center, give Reston Dermatology and Cosmetic Center a call! Our providers have experience performing a wide variety of cosmetic procedures.