Whole Body Skin Tightening with Emtone
by
Reston Derm
in Body Lab
June 21, 2021
Are you tired of loose skin? Body skin tightening with Emtone can give you a fresh, firmer appearance just in time for summer! Emtone is a revolutionary new skin tightening treatment that is non-invasive and requires no downtime.
What is Emtone?
Emtone is a new technology from BTL. It is the first and only device of its kind. Emtone uses radio frequency and sound waves to tighten and tone skin, improve skin laxity and remove cellulite. All of this, with no scars, no recovery time and no pain.
What Causes Loose Skin?
There are many factors that can lead to loose skin. These include:
Weight fluctuations
Gravity
Age
Genetics
Emtone is a non-invasive device that tightens skin, improves skin texture and reduces cellulite. Since the treatment is non-invasive, there is no down time required. This makes Emtone a great choice for everyone, even those with busy schedules.
[Related: Summer Skincare Tips]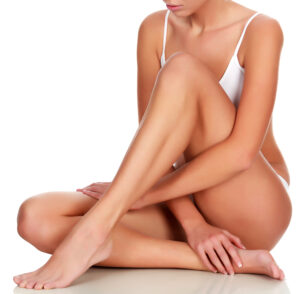 How it Works
Emtone uses targeted pressure energy and radio frequency to improve the appearance of all forms of cellulite, and tighten skin on areas of the body. It is suitable for all body shapes and skin types. There are no BMI or skin color restrictions.
The energy produced by Emtone encourages collagen and elastic tissue regeneration. This helps shrink, smooth and eliminate lumps and bumps on the arms, abdomen and buttocks to create a smoother overall appearance.
Treatment Plans
Typical treatment plans involve 4 treatments over a series of two weeks. The treatments are pain free, nonsurgical, and only 20 minutes long. Visible results are usually noticed within a few weeks. Emtone can also be combined with Emsculpt to produce phenomenal results.
Faster, More Efficient Treatments
Emtone has set a new standard for cellulite treatments. It is more effective and faster than cellulite treatments currently available. Proven to be 50% faster than standalone therapies, Emtone has a 90% patient satisfaction rate. This is the first non-invasive cellulite treatment with such high levels of patient satisfaction.
How Does Emtone Feel?
Emtone technology is non-invasive and pain free. The treatment is similar to a hot stone massage with intense mechanical vibrations. The patient will be lying down in a relaxed position during treatment. Some patients report seeing improvements after a single treatment, but results continue to improve over the next few months.
Body Skin Tightening with Emtone Near Me
Are you ready to fight cellulite and get smoother, tighter skin with Emtone? Contact Reston Dermatology today to schedule a consultation.