5 Benefits of Lip Filler Near Me
Have you found yourself searching for "lip fillers near me"? There are several benefits of lip fillers. From enhancing the appearance of your lips to adding volume and improving shape. Regardless of the reason for your interest, lip filler is by far the safest and most affordable non-surgical lip enhancement.
Enhanced Appearance
Typically, what people think of when they think about lip fillers is enhancing the appearance of the lips. Fuller lips can make a big difference. It can make a person look and feel younger. It can also help a person gain confidence. Enhancing the lips can boost self confidence and improve social interactions.
Natural Results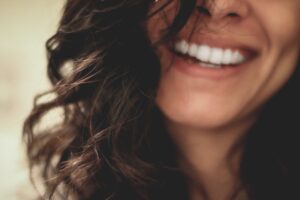 Unfortunately, we have all seen what happens when people go overboard with lip fillers. This has made many people hesitant to consider lip fillers. However, with the right product and a skilled injector, lip fillers can provide a natural fullness that adds to your natural beauty.
Little to No Side Effects with Lip Filler Near Me
Lip fillers near me are considered safe and have very minimal side effects. Hyaluronic acid is found naturally in the body, so it is less likely to cause bruising. Although serious side effects are rare, its important to speak to the provider about and known allergies, current medications, and health history.
Slow Progression
Natural fillers are given over a period of time to product natural, slow results. This is important for people who have naturally thin lips and aren't sure how they will look with fuller lips. Over the course of several appointments, the patient will see gradually increased fullness until they find the look they want. This is also great for people who want to add fullness without making a drastically noticeable change.
Fast Recovery
Lip filler is a simple procedure that only takes around 15 minutes. While some people may experience mild swelling and bruising, you should be able to return to normal activities the next day.
Lip Filler Near Me
There are many benefits of lip filler and with a wide variety of products to choose from, it is easy to customize your treatment and get exactly what you are looking for. To learn more about lip fillers please contact Reston Dermatology today.