Finding a Cosmetic Dermatologist Near Me
You probably know that a dermatologist can help with skin conditions. But a cosmetic dermatologist does that and more. Indeed, with training in several areas of cosmetic surgery, cosmetic dermatologists offer a wide range of services. Here's how to find a cosmetic dermatologist near me.
Cosmetic Dermatologist Near Me
What is a cosmetic dermatologist? Well, like traditional dermatologists, they can treat medical issues and dangers related to the skin but they focus on aesthetic issues and the cosmetic applications of dermatology. In fact, a cosmetic dermatologist has all of the same training and certifications of a dermatologist with additional education on cosmetic procedures.
What do Cosmetic Dermatologists Do?
Naturally, cosmetic dermatologists can be found in dermatology clinics, general practices and medical spas. However, they focus on treating patient desires, not just patient needs. For example, a cosmetic dermatologist near me can perform services like: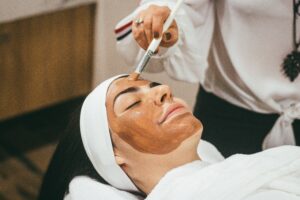 Treating acne and acne scars
Correcting skin tone and texture
Treating cellulite
Smoothing wrinkles and lines
Removing tattoos
Removing hair on the face and body
Reducing excess body fat
Tightening skin
Why See a Cosmetic Dermatologists Near Me?
As we mentioned already, cosmetic dermatologists can address a wide range of issues and offer a variety of services such as:
Botox injections reduce the appearance of wrinkles by temporarily paralyzing the muscles that form the wrinkles.
Dermal Fillers. Injections that are used to add volume to hollow areas, fill lines, wrinkles, and folds, plump the cheeks, enhance the lips and much more.
Exfoliation Treatments. These treatments remove dead skin cells and promote collagen production for a bright, dewy complexion.
IPL Therapy. Stimulates collagen production and treats sunspots, wrinkles, small moles and more.
Laser Hair Removal.
Tattoo Removal.
Non-Invasive Body Contouring. With several options for fat reduction, muscle growth and skin tightening, you can get shape the body of your dreams without surgery.
Dermatologists Near Me
Since cosmetic dermatologists offer such a wide variety of services, there is something for everyone to enjoy. Lastly, if you are ready to learn more, please contact Reston Dermatology and Cosmetic Center.