Top Lip Filler FAQ
What are lip fillers?
Lip fillers are a non-surgical procedure to create fuller, plumper lips. This injectable treatment is also used to fill in line and wrinkles and restore lost volume in the lips.
Lip fillers are made from hyaluronic acid, a natural sugar protein that hydrates the skin and helps it retain water. It also provides structure and support to the skin. HA fillers provide immediately visible results by smoothing wrinkles and improving the appearance of hollow or saggy skin.
Can I smoke after lip fillers?
We do not recommend it. Aside from the negative health impacts of smoking, smoking is known to dry out the skin and it is linked to premature aging. We would advise against smoking immediately after your procedure.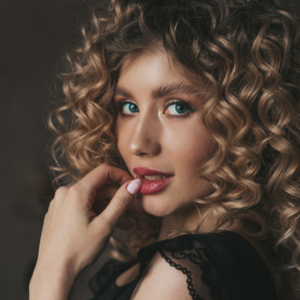 Can I wear lipstick immediately after?
There is no reason you can't apply lipstick or gloss right after your treatment. However, the treatment can leave your lips feeling tender, so you may want to wait a few days before applying makeup to the area.
Can lip filler look natural?
Absolutely. If you only want a subtle enhancement, that is entirely possible. Not everyone wants a dramatic increase in volume. Your provider will be able to create the look you want.
Do lip fillers hurt?
Lip fillers are non-surgical, so there is no cut or stitches. The filler is injected into the lips with a syringe. Some patients may feel a slight discomfort during the procedure, but it is very mild. Your provider may apply a numbing cream prior to treatment to ensure your comfort.
How long do lip fillers last?
This depends on the type of filler you choose. Some fillers only last 6 months and others can last a year or longer. We typically recommend a touch up every 6-12 months for patients who want to maintain a consistent plumpness and structure.
Lip Filler FAQ in Virginia
If you are ready to get started with lip fillers, please contact Reston Dermatology today.