Mesotherapy for Hair Loss
by
Reston Derm
in Hair Loss
May 23, 2022
Mesotherapy for hair loss is a treatment that may be able to restore hair growth and prevent further hair loss. For those suffering with hair loss, this procedure could be a solution.
Mesotherapy
What is it?  Mesotherap injects minerals, enzymes, amino acids, and vitamins into the middle layer of the skin. Mesotherapy has a wide range of applications and can treat many skin issues.
What to Expect During Mesotherapy for Hair Loss
During mesotherapy, fine needles inject personalized solutions into the middle layer of skin in the treatment area. Before application, the patient will receive an exam and diagnosis. First, the treatment area is numbed. Then, needles inject small amounts of the solution. Furthermore, this is an outpatient procedure that does not require any downtime.
Types of Mesotherapy
There are three types of mesotherapy. These are categorized by the injection technique. They are point-by-point mesotherapy, upper skin mesotherapy, and comprehensive mesotherapy. Furthermore, the mesotherapy application are divided into various types, including hair mesotherapy, body mesotherapy, mesolifting and more.
How It Works
This procedure is popular because it can treat so many conditions. Additionally, mesotherapy can stimulate collagen and elastin production to keep skin tight. It also accelerates blood circulation and regulates the immune response and circulation of the lymphatic system. Consequently, this rejuvenates and renews skin.
Benefits of Mesotherapy for Hair Loss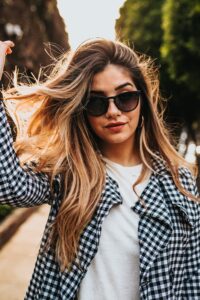 Mesotherapy regenerates hair growth by focusing on the source of the problem. It is effective for hereditary hair loss and can treat men and women. This procedure injects nutrients, minerals, and vitamin into the scalp. This accelerates metabolism of the hair cell, increases circulation of the scalp, promotes follicle health and eliminates scalp infections. Mesotherapy promotes healthier, stronger, more voluminous, and longer hair. Benefits of mesotherapy for hair loss include:
Accelerate blood circulation to nourish hair follicles
Reduces hair loss
Reduces dandruff
Stimulates hair growth and reproduction
Repairs damaged skin on the scalp
Prevents hair splitting
Accelerates growth of new hair follicles
Mesotherapy for Hair Loss Near Me
In conclusion, if you are tired of struggling with hair loss, mesotherapy might be the answer. Are you ready to learn more about mesotherapy for hair loss?  Please contact Reston Dermatology today.