How to Remove Eye Bags Permanently
Do you have tired, puffy eyes? If so, you've probably wondered how to remove eye bags permanently. While there are many creams and treatments that claim to cure under eye bags, the truth is that most of them don't work. So, what will?
What Causes Eye Bags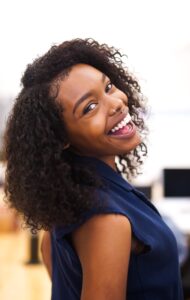 Honestly, eye bags can be caused by several things. Allergies are a common cause of the dark circles and under eye bags. This can be an easy fix. Other factors like genetics, aging, water retention and unhealthy habits can be harder to address. Some quick things you can do to improve your health include:
Get enough sleep
Hydrate
Decrease salt intake
Reduce alcohol consumption
Reduce sugar
Quit smoking
Increase your vitamin C
Eat collagen rich foods
While you can do all the things to improve your health, if your eye bags are caused by genetics, you will likely need a cosmetic treatment to improve them.
Retinol Cream
Adding retinol to your routine may help get rid of your eye bags. Retinol improves collagen production to give skin a firmer, more plump appearance. These creams are available over the counter, but prescription products have a higher concentration of retinol.
Fillers Remove Eye Bags
Dermal fillers vary in cost and how long they last but this is a great option for replacing the lost fat underneath your eyes. Fillers offer instant results and minimal recovery time. Some fillers last for 6 months while others can last up to 5 years. Your provider will help you choose the best filler to address your concerns and you can say goodbye to your eye bags permanently.
Blepharoplasty
Blepharoplasty, or eye lift, is a surgical procedure that removes eye bags permanently. However, this treatment is permanent, so you need to be sure its what you want before undergoing treatment. During blepharoplasty, the surgeon makes an incision under the lower lashes. Then he/she will remove or redistribute the excess fat, loose skin, or muscle before closing the incision.
How to Remove Eye Bags Permanently
If you are tired of suffering with eye bags, there are many options that are proven to be safe and effective. Are you ready to say goodbye to your eye bags for good? To learn more, contact Reston Dermatology today.