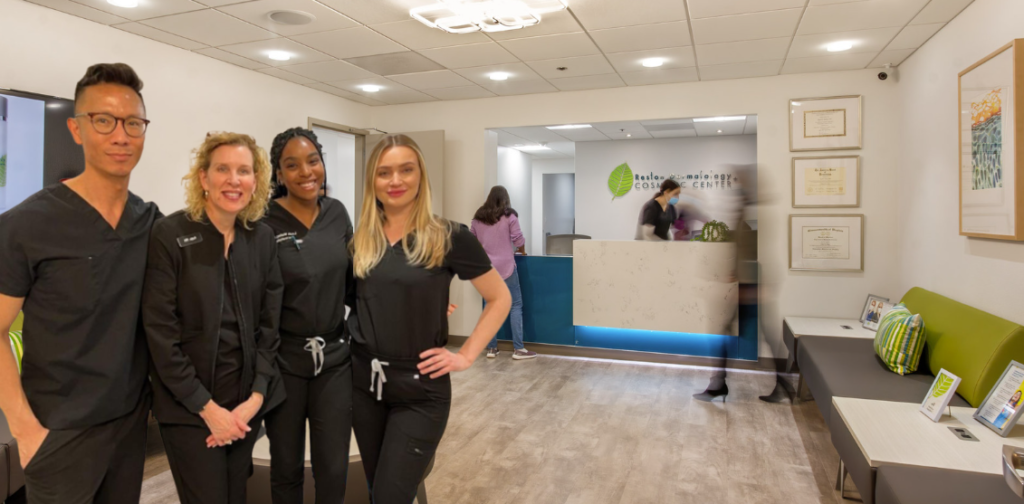 Welcome to Reston Dermatology + Cosmetic Center, a integrated cosmetic + medical dermatology practice. Our team of a Board Certified Dermatologist, Physician Assistants and Master Estheticians with over 25 years of experience in dermatology. You can trust us with your care.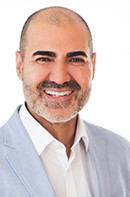 Our approach is to provide evidence-based natural and holistic solutions to improve your skin from the inside, not just superficially treat your dermatology issues. While allopathic medicine is suitable and necessary for acute skin issues, we have found that holistic dermatology can effectively and dramatically improve chronic skin conditions.
Our powerful dermatology strategy combines traditional dermatology treatments as needed with natural remedies focusing on diet, supplements, and curated skincare.
We offer tried and true solutions and expand our focus to include whole-body issues that can impact your skin.
Our belief about cosmetic injectables is that sometimes less is more. Knowing where to inject can be much more impactful than the number units and syringes.
We also think preservative-free skincare is important, having treated an increasing number of patients who have developed sensitivities to many ingredients found in readily available skincare products. Many of our products are also free of gluten, phthalates, sodium laurel sulfates, mineral and animal oils, and fragrance.
Safety is our top priority. That's why our services are curated for safety and will only ever be performed by a medical professional.
We take testing seriously. Our services are backed by sound scientific research, not miracle claims.
We want you to experience powerful results, so we only choose services that are effective and safe.