Fillers Trends in Northern Virginia: Cherry Lips
Fillers have long been a trend since celebrities like Kylie Jenner have made them famous. Here in Northern Virginia, a new fillers trend has landed: cherry lips.
This technique varies slightly than other lip fillers techniques, producing a pout that is coveted among the K-Pop set. Read more to find out if this trend is for you!
What Are Lip Fillers?
Some people are born with plump lips, and others are not. Many people begin experiencing a loss of volume in their lips with age. Hyaluronic acid fillers can be injected into the skin by a doctor or trained provider in order to restore volume.
Hyaluronic acid is a naturally occurring substance within the body. Injecting this substance into key areas can restore a youthful appearance or alter its pre-existing shape.
Here are some examples of fillers that we use at Reston Dermatology: JUVÉDERM®, JUVÉDERM® Ultra ™  and Ultra Plus ™ , and JUVÉDERM® Voluma ™, JUVÉDERM® Volbella ™.
What Is the Procedure Like?
First, you have a consultation to go over your goals, medical history, etc. Then, the doctor will explain your options and give you an idea about what to expect in terms of results.
Typically, a provider will administer the fillers where the volume will most accentuate the shape of your lips. If you're looking for the "cherry lips" look, then more attention will be given to the areas below your cupid's bow, and the plump area of the bottom lip beneath it.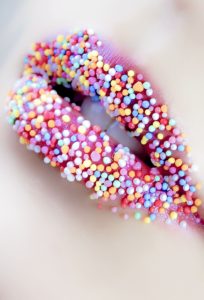 Sometimes you will be given a topical anesthesia to decrease pain, and your provider may massage your lips to aid in the placement of the fillers.
This is typical for fillers procedures in Northern Virginia. Then, it takes 15-30 minutes to administer the filler, and you'll be back to work (or play!) in no time.
Lip Fillers in Northern Virginia
We hope that you're better acquainted with fillers and how they work now that you've read this.
Whether you're looking to gain the coveted look of a K-Pop star, or you just need some volume restored to your smile, fillers are a great option. Call to schedule a consultation and find out how we can help you achieve your prettiest pout!