Dad Bod Transformation in Northern Virginia
Men dislike stubborn body fat as much as women. Typically, how men and women exercise and diet are very different. But men feel the same pressures as women to be fit and toned. If you're struggling with a dad bod, you're not alone. But don't be discouraged, CoolSculpting isn't just for women. It can be the tool you need for your Dad Bod transformation in Northern Virginia.
What is CoolSculpting?
CoolSclupting is a popular, effective, non-invasive procedure. CoolSculpting uses a method called cryolipolysis, a technique to freeze and destroy fat cells. CoolSculpting is a permanent way to destroy the fat cells so they will not return.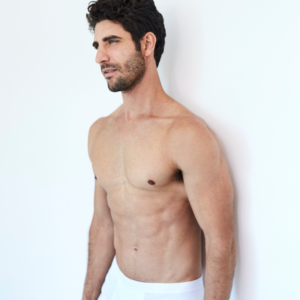 How Does CoolSculpting Work?
CoolSculpting is a non-surgical procedure, so there are no incisions or anesthesia. The procedure is quick and pain-free, with no downtime, so it fits nicely into busy schedules.CoolSculpting can eliminate up to 24% of fat cells in the desired area. You can expect slimming results in 4-6 weeks.
How CoolSculpting Can Help Your Dad Bod Transformation
CoolSculpting is great at targeting stubborn fat in areas like the chest, abdomen, back, and neck. Unlike many conventional diet or exercise plans, CoolSculpting can focus on specific dad bod areas and choose what fat to remove. CoolSculping creates a leaner, more sculpted appearance and starts the transformation you want.
Are you ready to start your dad bod transformation in Northern Virginia?
Where to Start Your Dad Bod Transformation in Northern Virginia
CoolSculpting can help you feel great and achieve a trimmer, younger appearance. To learn more about the services we offer, including CoolSculpting, contact Reston Dermatology + Cosmetic Center. Call (703) 766-2220 to schedule your dad bod transformation.