CoolSculpting for Men
CoolSculpting isn't just for women. Men deal with stubborn fat too. CoolSculpting for men is a great way to eliminate fat and achieve a slimmer, more sculpted body.
Fat-Freezing
CoolSculpting is a very popular fat reduction treatment. This procedure uses controlled cooling technology to freeze and destroy fat cells. It targets fat deposits that accumulate in bulges, like belly fat and love handles. CoolSculpting can eliminate between 20-25% of fat cells in the treatment area.
Why Men are Choosing CoolSculpting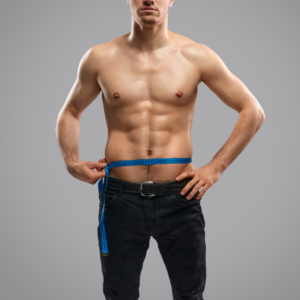 Millions of people undergo CoolSculpting procedures around the world and a large number of those are men. Morea and more men are turning to CoolSculpting to help them shed stubborn fat. In fact, contouring procedures constitute two of the most sought-after cosmetic surgeries for men: liposuction and male breast reduction.
Its understandable that men want to look and feel good. Despite exercise and diet, some fat just won't go away. Plastic surgery can be expensive and requires lengthy recovery times, but CoolSculpting is safe, effective, and non-invasive. There are no scalpels, no cutting, no downtime. It is the perfect non-surgical alternative to liposuction for men and women.
Giving Men an Edge
Women often choose CoolSculpting to improve their confidence and self-esteem with a thinner, more sculpted body. On the contrary, CoolSculpting for men creates a slimmer, more sculpted physique. This provides a competitive advantage in the dating world and workplace, as well as defining musculature.
CoolSculpting for Men Treatment Areas
The four main areas for CoolSculpting for men include double chin, belly, love handles, and chest. Furthermore, CoolSculpting has been studied as a non-surgical treatment for pseudo-gynecomastia (also known as man boobs). 95% of patients saw improvement after 2 sessions of CoolSculpting.
CoolSculpting for Men Near Me
Are you ready to say goodbye to stubborn fat? Get a slimmer, more sculpted body with CoolSculpting for men! Contact Reston Dermatology and Cosmetic Center today to learn more.