5 Reasons to See a Northern VA Dermatologist
Is it time for your yearly visit to a Northern VA dermatologist? In addition, annual screenings, your dermatologist can help you address many common skin, hair, and nail issues. Here are the top reasons to see a Northern VA dermatologist today.
Acne
While many people who suffer with acne try to treat it with over-the-counter products, sometimes this isn't enough. If you are tired of dealing with acne, your dermatologist can help.
Skin Conditions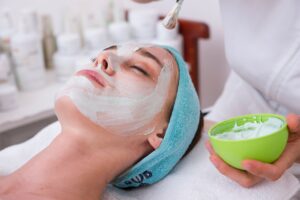 There are several skin conditions that are quite common. Eczema is a chronic condition that causes itchy, dry, flaky patches of skin. Psoriasis causes red, itchy, scaly patches on your skin. Either of these conditions can be embarrassing and frustrating to deal with. Fortunately, a northern VA dermatologist can help you manage the condition and reduce flare ups.
Skin Cancer
Detecting skin cancer early is crucial. Therefore, experts recommend a yearly skin cancer screening. However, if you notice changes in the shape, size or color of any moles or spots on your skin, you need to see your dermatologist. Likewise, if you have skin cancer its important that you have regular follow-up appointments with your dermatologist.
Northern VA Dermatologist Cosmetic Treatments
In addition to taking care of your skin, hair and nails, a cosmetic dermatologist offers services that affect your appearance. This includes fat reduction, wrinkle treatments, laser skin tightening, hair removal, acne scar treatment, chemical peels, spider vein treatments, and much more. Want to try Botox or lip fillers? See your dermatologist.
Personalized Skin Care
Dermatologists can help you choose the best type of products for your skin type. They offer expert advice on the best products to use, how to maintain a sun safety regimen, and other information to improve your hair, skin and nails all year long.
Northern VA Dermatologist
Your dermatologist can help you address your skin concerns and boost your confidence. To learn more, please contact Reston Dermatology and Cosmetic Center.