Types of Arm Contouring in Reston
Many factors can cause sagging, jiggly arms. Previously, surgery was the only way to correct this. However, now arm contouring in Reston can tighten and lift without a single incision.
Non-Surgical Arm Lift
Do you have excess fat in your arms? Are you struggling with loose, sagging skin? Arm contouring in Reston may be the answer. Crepey skin can be caused by aging, weight loss, sun exposure, and more. However, there are many arm contouring treatments to choose from.
Liquid Arm Lift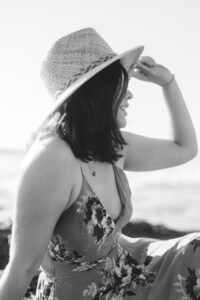 Firstly, the liquid arm lift is a combination of two treatments. Sculptra, a poly-L-lactic acid filler,  stimulates collagen and restores the underlying support structure of the skin. This also helps to tighten the skin and create long-term plumping. Furthermore, it smooths wrinkles and fine lines. Immediately after the Sculptra injections, radiofrequency devices are used to help activate the Sculptra and kickstart collagen production. This dramatically improves your results.
Morpheus8 Arm Contouring in Reston
Morpheus8 is a fractional skin treatment. It uses micro needling and radiofrequency. Together this reshapes, contours and tightens the skin. Morphues8 treats many areas, including the upper arms. It is safe for most skin types and can be used in combination with other treatments for optimal results.
CoolSculpting Arm Contouring
CoolSculpting is a noninvasive body contouring technology that eliminates 20-25% of the fat in a treatment area. It is approved for nine different areas of the body, including the arms. If you have excess fat in your upper arms, CoolSculpting can eliminate it.
EmSculpt NEO
Emsculpt simultaneously emits radio frequency and high intensity electromagnetic energy to melt away fat and increase muscle at the same time. In fact, clinical studies show an average of 30% fat reduction. As well as a 25% increase in muscle growth. Additionally, it is FDA approved for several areas, including the arms. If you want to reduce fat and increase muscle with one treatment, Emsculpt is for you.
Non-surgical Arm Contouring Reston
In summary, if you want to get rid of "bat wings," build muscle, or improve sagging skin, there are many options to choose from. More importantly, surgery is not the only answer. Contact Reston Dermatology and Cosmetic Center to schedule a consultation.