Top Spring CoolSculpting Treatments
Its finally warming up and Spring is almost here. Are you dreaming of summer fun yet? Don't stress over your bikini body this year, let CoolSculpting help! Spring is perfect for CoolSculpting treatments. Here's why.
Spring CoolSculpting Treatments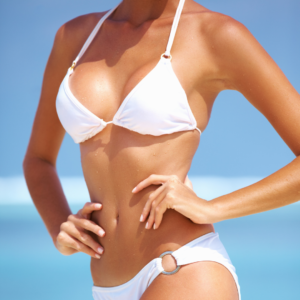 Spring is the perfect time to schedule your CoolSculpting. It gives you plenty of time see results before you step into your favorite bikini. Plus, your results will continue to improve in the months following your treatment. Don't wait for summer, get started now. Then you can enjoy the summer while looking and feeling amazing.
What is CoolSculpting
CoolSculpting is a very popular body contouring treatment. It is non-invasive and uses a revolutionary technology to target stubborn fat. You can get rid of your love handles, tummy bulge, or thunder thighs with no incisions, no pain, and no downtime.
How CoolSculpting Works
CoolSculpting uses a process known as cryolipolysis. This means that cold is applied to the treatment areas to freeze and kill fat cells without damaging the surrounding tissues. Once the treated cells are frozen, they rupture and die. Then, your body eliminates then naturally. Over the next several months you will notice a more defined and contoured body.
Bikini Ready Fast This Spring
You can get bikini ready fast this spring with CoolSculpting. This treatment is FDA approved for the following areas:
Bra fat
Back fat
Upper arms
Underneath the buttocks (banana roll)
Chin
Jawline
Thighs
Abdomen
Flanks
Furthermore, CoolSculpting can be combined with other treatments to ensure that you receive the perfect treatment plan to meet your needs.
Choose Spring CoolSculpting
With CoolSculpting, body contouring has become an easily accessible treatment for even the busiest schedules. If you are tired of struggling with stubborn fat, try CoolSculpting this spring. With a few quick sessions, you can have the body you want before the summer fun begins. Contact Reston Dermatology and Cosmetic Center today to learn more!