Skin Tag Removal Dermatologist
If you are suffering from pesky skin tags, you may be a candidate for skin tag removal.
Dermatologists across Northern Virginia including Reston Dermatology offer this common service to help all of their patients.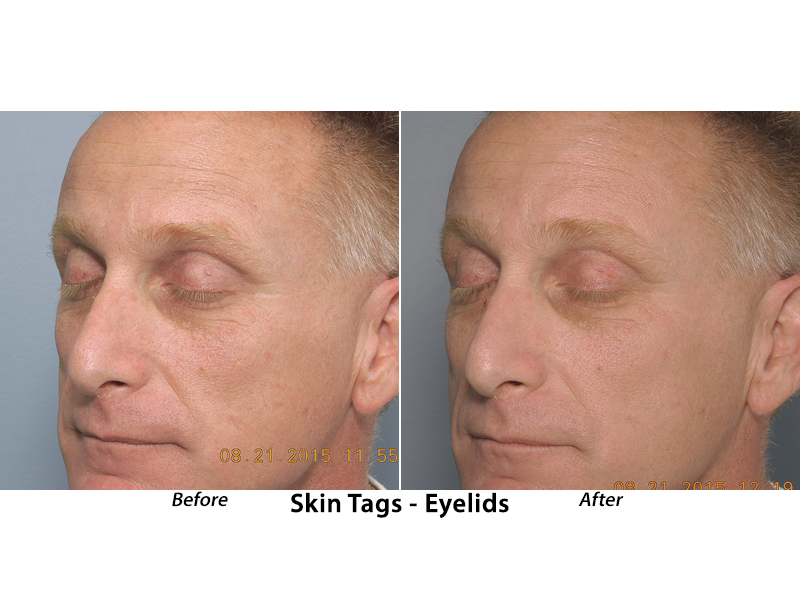 Skin Tags
Did you know that roughly half of all adults are likely to get at least one skin tag in their lifetime?
While skin tags are typically painless, many adults opt to have them removed.
Identifying a Skin Tag
Skin tags can pop up on any area of your skin.
However, they can usually develop in areas which are more prone to chafing.
Common skin tag locations on the body include the neck, armpit, eyelids, and groin.
Why Do We Get Skin Tags?
It may come as a surprise that there is no definitive reason why people develop skin tags.
However, many doctors identify the following potential factors which may increase your risk of developing a skin tag:
Family history of skin tags
Obesity
Diabetes
Old age
How Are Skin Tags Treated?
Depending on the size of your skin tag, your doctor will work with you to identify the best treatment method for effective removal.
If you skin tag is on the smaller side your doctor will likely recommend electrodessication.
If you happen to have a larger skin tag, however, your doctor may recommend removal using a local anesthetic in order to cut it out surgically.
Skin Tag Removal Dermatologist Northern Virginia
If you are suffering from skin tags and are curious about your options for removal, the professionals at Reston Dermatology are here to assist you.
To learn more about who we are and the services we offer at Reston Dermatology, please visit our website today.
If you would like to schedule an appointment with one of our doctors for your skin tags, call us today. (703) 766-2220.