PRP: Treating Chest & Neck Wrinkles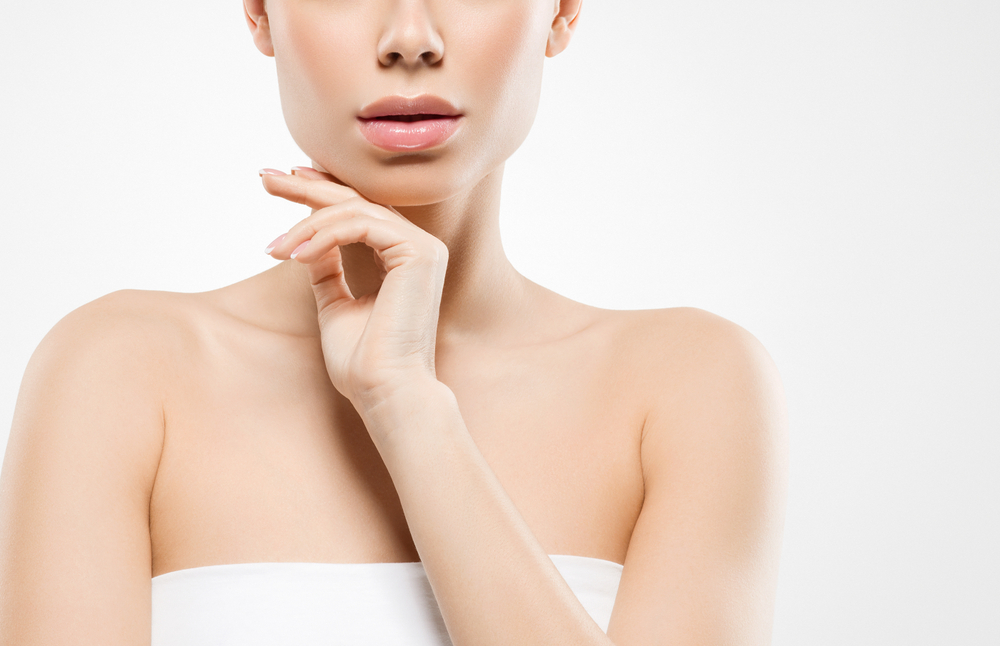 Many individuals are very conscientious about skincare for their face and eyes. However, it's not unusual for these same women to forget about their chest and neck, which can significantly age an otherwise youthful appearance.
In addition to lifestyle modifications, patients can combat signs of aging and reverse damage to their décolletage with a combination of laser resurfacing and PRP.
This treatment targets chest and neck wrinkles and smooths crepey skin without surgery or incisions.
So, can your neck and chest benefit from Platelet Rich Plasma (PRP)?
What are the signs of an aging neck and chest?
The décolletage is used in aesthetics to refer to the neck, shoulders, chest, and back. This often-overlooked area is especially vulnerable to photodamage, as the skin is thinner compared to other parts of the body and often exposed to the sun.
In fact, the décolletge can present with fine wrinkles, dilated vessels, heavy lines, sun spots, and crinkly and crepey skin that add years to a woman's appearance.
Skin experts point to the breakdown of elastin and collagen, gravity, weight and movement of the breasts, and volume loss as contributing factors to an aging décolletage.
How to combat wrinkles in the chest and neck with PRP?
Platelet-rich plasma (PRP) is the thick serum portion of blood and is full of growth factors responsible for the body's natural healing process.
When injected into damaged skin, PRP can correct wrinkles and creases by regenerating collagen, elastin, and blood vessels.
What to expect from décolletage rejuvenation with PRP?
PRP is often used to rejuvenate the neck and chest in combination with laser resurfacing with a CO2 laser.
To begin the procedure, a sample of blood is drawn from the patient and placed in a centrifuge to separate out the platelet-rich plasma. Next, a topical anesthesia is applied to the neck and chest for a period of 45 minutes to an hour.
Then, a CO2 laser is used to created microinjuries that initiate a wound-healing effect and skin remodeling. Lastly, the treatment areas receive a series of 50-60 small PRP applications that further stimulate to production of new collagen, elastin, and blood vessels.
Is there any recovery after treatment?
The neck and chest will be red and swollen for a period of seven-to-10 days post-treatment, followed by peeling. Therefore, patients should anticipate some social downtime while the skin heals.
Additionally, the use of a daily broad-spectrum sunscreen with a 50 SPF and avoidance of the sun are essential during recovery. It's also important to keep the skin hydrated by applying moisturizer in the morning and evening.
How many sessions of CO2 and PRP are recommended?
For optimal effects, a series of three treatments spaced one-to-two months apart is recommended. Results occur gradually over several months, and the final outcome is improved tone, texture, and tightness of the neck and chest.
For additional information about PRP treatment for chest and neck wrinkles at Reston Dermatology, please call our office today to schedule a consultation.