Cost of Botox Lip Flip Northern Virginia
by
Reston Derm
in Botox
October 17, 2022
You have probably heard of the new Botox lip flip in Northern Virginia. It is an extremely hot topic these days. This technique is a low-cost, effective, non-surgical lip enhancement. Let's look at the benefits of the Botox lip flip as well as how much it costs.
What is the Botox Lip Flip in Northern Virginia?
The lip flip is a novel use of Botox. Botox stops nerve signals to muscles in the treatment area, effectively relaxing the muscle. While Botox is FDA approved for treating wrinkles in the forehead, crow's feet and frown lines, it has many off label uses. One of these is the lip flip.
During a lip flip, small doses of Botox are injected above the lip, near the cupid's bow and near the corners of the mouth. This relaxes the muscles that connect to the upper lip. Once the muscles are relaxed, the lip relaxes and curls outward. This gives it a plumper appearance and more defined shape.
The lip flip does not add volume like fillers, but it a great way to accentuate the lips and create a subtle enhancement.
Benefits of Botox Lip Flip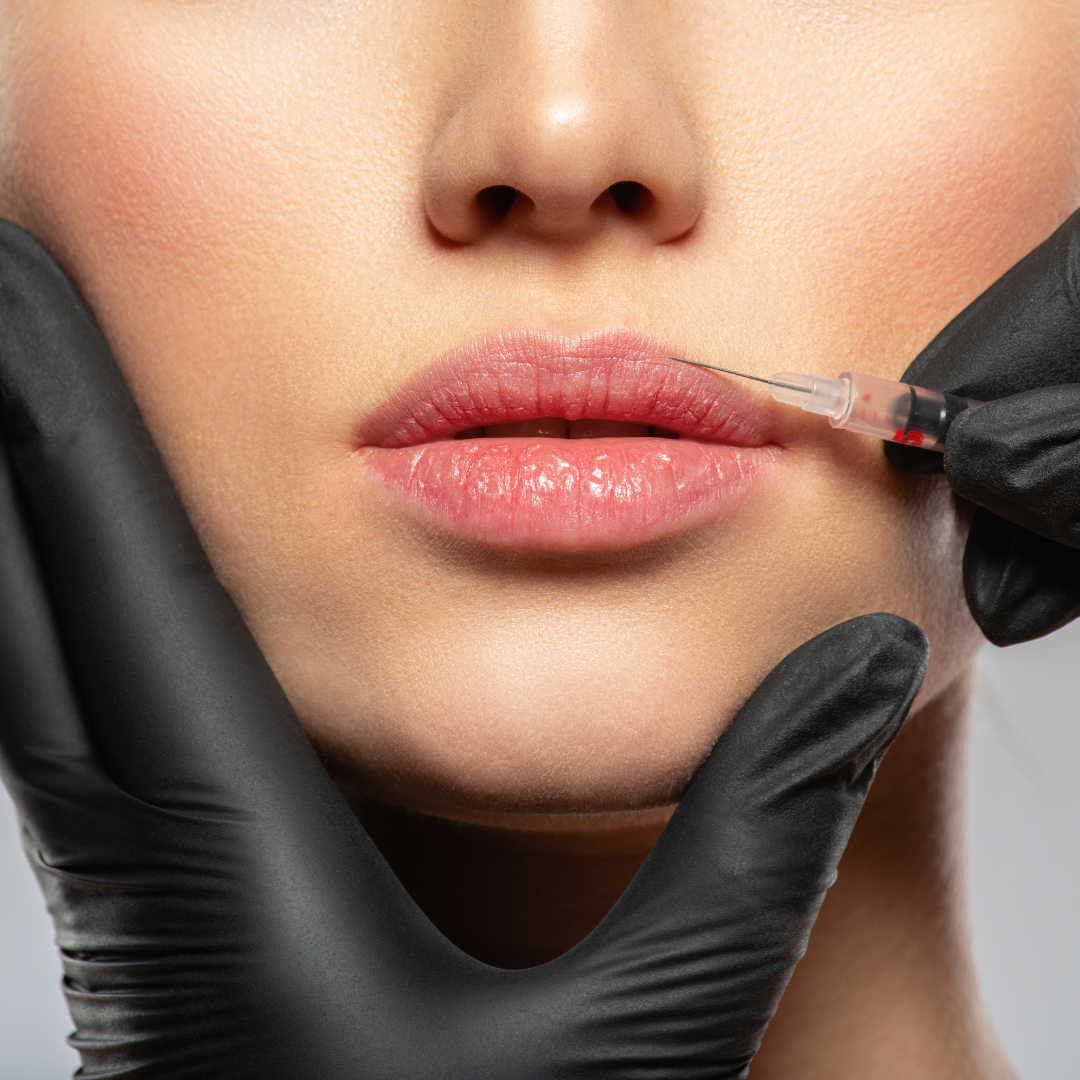 Subtle. The lip flip subtly defines your upper lip. The upper lip gains a sloped appearance that defines the lips and creates the illusion of plumper lips.
Stops Vertical Lines. The lip flip has a wrinkle reducing affect on your upper lip, so it can smooth vertical lip lines.
Goodbye Gummy Smile. Botox lip flip is a great treatment for gummy smile.
Zero Downtime. There is no downtime for the Botox Lip Flip. In fact, you can return to your daily activities immediately after your injections.
It's Temporary. The lip flip lasts around 3-4 months. It is a great way to "try on" lip filler without the commitment.
Cost of Botox Lip Flip
This is a very cost-effective treatment for those looking to enhance their lips. While a full syringe of lip filler costs between $500-$1000, the lip flip only requires an average of 10 units of Botox. Since Botox costs between $10-$15 per unit, you can get a lip flip for around $100-$150. Prices will vary based on your location, but many offices have monthly specials that make it even more cost effective.
Experienced Botox Lip Flip Injector
If you are interested in a subtle, fast lip enhancement, the Botox lip flip might be right for you. To learn more about this procedure and our current Botox specials, please contact Reston Dermatology and Cosmetic Center today.