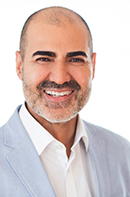 Dr. Syed A. Amiry is a board certified dermatologist who specializes in general dermatology, laser and cosmetic procedures. His private practice serves the Northern Virginia and Washington DC areas. Dr Amiry is affiliated with Reston Hospital in Reston, VA. Dr Amiry received his Bachelor of Science degree, with honors, from Grinnell College in Iowa. He went on to receive his medical degree from the Kirksville College of Osteopathic Medicine in Missouri, and then completed internships at Pontiac Osteopathic Hospital in Michigan, and Saint Mary's Community Hospital in Grand Rapids, Michigan. He completed his residency in dermatology at Geisinger Medical Center in Daville, PA. where he became chief resident.  He then completed a fellowship at Dermatology Associates of San Diego County in Mohs, laser treatments, liposculpture and other minimally invasive cosmetic procedures.
Logan University Program Description
This seminar is designed to teach healthcare professionals about the "bigger picture" of hormones and health. Hormones signal and rule the entire digestive tract, brain, kidneys, vocal cords, lungs, biome integrity, gut wall integrity, autoimmunity, and are even critical in resistant weight issues. Hormone health and balance cannot be completely understood by testing blood, saliva, and urine levels. This is because (1) hormones depend on "receptor functionality", which depends on food choices, digestion, specific nutrients, lifestyle, and evidence-based nutritional supplements, and (2) the reality of endocrinology vs. intracrinology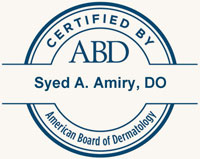 Leigh Charron
Certified Physician Assistant (PA-C)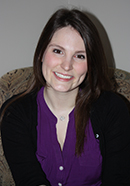 Leigh Charron, PA-C is a board-certified physician assistant who has been practicing in general and cosmetic dermatology since 2013. Leigh received her B.S in Health Science and her M.S in Physician Assistant Studies from Springfield College in Springfield, Massachusetts. Leigh is certified to practice by the National Commission for the Certification of Physician Assistants and is licensed by the Virginia Board of Medicine. She is also an active member of the Society for Dermatology Physician Assistants. Leigh is passionate about early skin cancer detection and prevention, and she works hard to make patients look and feel their best. She treats many skin conditions of varying complexities, and also provides a variety of cosmetic and surgical procedures. Leigh joined Reston Dermatology & Cosmetic Center in May 2016. She lives in Reston, VA with her husband and baby girl.
Arnela Zukanovic
Certified Physician Assistant (PA-C)
Arnela Zukanovic, PA-C, is a Virginia board certified Physician Assistant. She received her Master of Science in Physician Assistant Studies from Shenandoah University, Winchester, VA. She received a Bachelor of Science degree in Molecular Cell Biology/Premed from the University of Connecticut. After completing her dermatology clinical rotation with Dr. Amiry and Leigh Charron, PA-C, here at Reston Dermatology and Cosmetic Center, she knew dermatology was a field she wanted to practice lifelong. We are so glad to have her join our team after witnessing firsthand her drive, enthusiasm, and curiosity about dermatology. Arnela is proficient and passionate about early skin cancer detection plus diagnosing and healing various dermatological skin conditions. She understands the importance of feeling confident in your own skin and loves to enhance a person's natural look through cosmetic procedures. Arnela and her husband live in Ashburn with their new baby girl, Mia.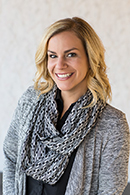 Shianne is a licensed Master Aesthetician with 14 years of experience in skin care.  She has a passion for all things skin care and actively pursues the latest treatments available, including CoolSculpting, chemical peels, and various lasers and facials.  Her expertise allows her to work with each patient individually to help them achieve their best results. Before joining our team at Reston Dermatology & Cosmetic Center, Shianne worked as a Master Aesthetician in Louisiana, Alabama, and Florida.  In her spare time, she enjoys traveling with her husband and spending quality time with her two rescue dogs.
Sarah Boone
Licensed Master Aesthetician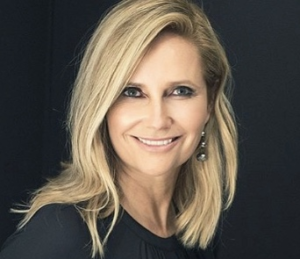 Sarah is a Licensed Master Esthetician with 17 years of experience in various settings including Medspas, Plastics, day and destination spas and owning a skincare business for 13 years in North Carolina. She loves to stay current on all types of innovations in the skin care industry and strives to make all her patients feel comfortable and at ease. She feels Reston Dermatology & Cosmetic Center is the perfect setting to offer highly effective non-invasive treatments from Coolsculpting to laser skin rejuvenation and hair removal, customized facials, peels and medical grade products. Sarah is the mother to two beautiful grown daughters, Hannah and Madeline and enjoys spending time with her friends and family and exploring the northern Virginia area.