Fast Fat Removal | CoolSculpting Virginia
Are you tired of dealing with stubborn fat that just won't budge? Fast fat removal is possible with CoolSculpting in Virginia. Here's what you need to know.
Coolsculpting
Coolsculpting is an FDA-cleared, noninvasive body contouring technology that uses cryolipolysis (cold technology) to freeze and destroy fat. It targets areas of stubborn fat that are hard to get rid of with diet and exercise alone. Coolsculpting can eliminate 20-25% of treated fat cells in nine different areas of the body. The best part is that once the fat cells are destroyed, they can never grow back.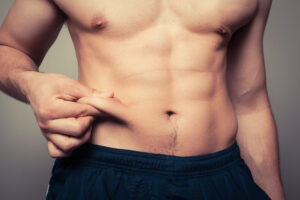 Fat Loss Not Weight Loss
While they sound alike, they are quite different and its important that you understand the difference. Losing weight does not always create a more sculpted appearance. However, eliminating fat does change the shape and contours of the body.
You contain a certain number of fat cells and those grow or shrink, depending on your diet and exercise routine. You do not grow new fat cells and once the cells are destroyed, they can't come back. However, the remaining cells can expand if you gain weight.
Ideally, candidates for Coolsculpting are close to their recommended weight. Coolsculpting can target the stubborn areas of fat that are difficult to get rid of with diet and exercise.
View CoolSculpting before and after photos.
What to Expect During CoolSculpting in Virginia
After you have a consultation and create a treatment plan with your provider, you can begin your treatment. First, a gel applicator is applied to create a barrier between the skin and the device's cooling panel.
When the treatment begins, you will feel a mild sucking sensation. During treatment, you may feel sensations of tugging, pulling, mild pinching, intense cold, tingling, stinging, or cramping at the treatment site. These sensations subside as the area becomes numb.
Since CoolSculpting is non-invasive, it does not require any downtime or recovery time. You can relax and read, watch Netflix or nap during your treatment. After the procedure, the provider will do a quick massage on the area to help break up to frozen fat cells and enhance your fat reduction. After that, the body will naturally dispose of the dead fat cells.
CoolSculpting Treatment Areas
Coolsculpting is FDA-cleared to treat nine different areas of the body, including:
Under the chin fat
Jawline fat
Thighs
Abdomen
Love handles
Bra fat
Back fat
Underneath the buttocks
Upper arms
Fast Fat Removal with CoolSculpting in Virginia
If you are ready to say goodbye to stubborn fat, CoolSculpting is the answer. This fast fat removal is easy, convenient, and comfortable. To learn more, contact the providers at Reston Dermatology today!