Most FAQ About Emsella Chair
Emsella Chair is a revolutionary procedure. This non-invasive treatment targets the pelvic floor muscles of men and women to address incontinence and sexual health. There are many questions about the Emsella Chair and how it works so let's dive in.
How does Emsella Chair work?
Emsella uses electromagnetic energy to deliver thousands of supramaximal pelvic floor muscle contractions in a single session. The contractions re-educate the muscles of incontinent patients. During the treatment, you just sit upright in the Emsella chair until the treatment is over.
How long does the treatment take?
An Emsella Chair treatment takes around 30 minutes. Most patients need 4-6 treatment, 2-5 days apart.
Does it hurt?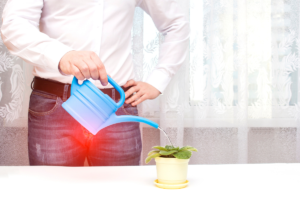 You will likely feel a tingling sensation and feel the muscles contracting during the procedure, but you should not experience discomfort.
What is the recovery like? Are there side effects?
There is NO downtime for recovery with the Emsella chair. In fact, treatment is virtually pain free. You come in for your appointment, then get back to your day. You may experience some muscular pain, temporary muscle spasms, skin redness, or temporary joint/tendon pain.
How quickly will I see results?
Many patients report improvement after a single session. However, your results will continue to improve for several weeks after your treatment.
Am I a good candidate?
Basically anyone is a good candidate, with a few exceptions. It is a great option for women of any age who are experiencing symptoms of incontinence. Additionally, it is a remarkably effective solution for urinary incontinence and sexual dysfunction in men.
For women, Emsella can dramatically improve their quality of life. Not only does it result in little to no urinary incontinence, it also reduces vaginal dryness and improves intimacy.
For men, this treatment can end urinary incontinence. It can also increase penile hardness and rigidity, increase control over erection, and increase time until ejaculation.
Where can I find Emsella Chair?
If you are ready to schedule a consultation for the Emsella chair, please contact Reston Dermatology today!