Emtone Northern Virginia | Top Treatment Areas
If you have heard of EmTone in Northern Virginia, you may be wondering about the top treatment areas. Emtone is one of the newer body contouring devices, so naturally patients have questions about it. Here's what you should know about the procedure!
What is EMTONE?
Emtone is the first of its kind. This cellulite treatment uses radiofrequency and targeted pressure energy to improve cellulite. While other devices tend to either tighten the skin or reduce excess fatty tissue, they require several treatments to improve cellulite.
However, Emtone achieves these goals by combining relevant energetic and mechanical modalities. Clinical trials found that Emtone achieved:
Over 90% patient satisfaction
Visible reduction in cellulite for 93% of patients
Measurable improvement in viscoelasticity in nearly 91% of patients
Visible reduction in skin laxity in 86% of patients
2 cm reduction in thigh circumference
43 cm reduction in waist circumference
How It Works
Emtone combines monopolar radiofrequency and pressure wave therapy. During treatment, the radiofrequency warms the tissue while the acoustic waves are emitted simultaneously. This combination addresses the various factors that contribute to cellulite, including: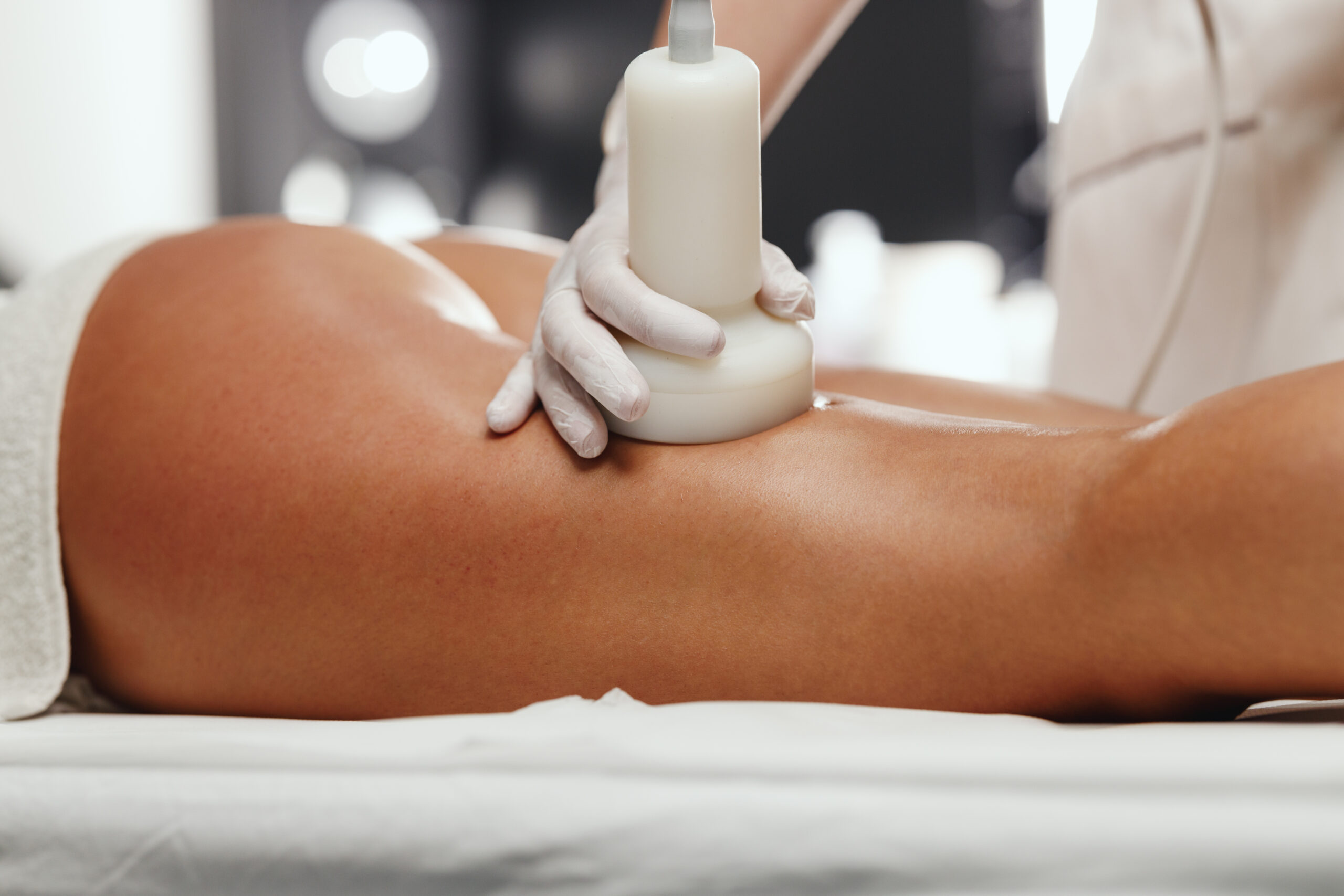 Poor blood flow
Loss of skin elasticity
Rigid collagen fibers that pull the skin down
Larger fat chambers beneath the skin
Accumulated metabolic waste beneath the skin
Top Treatment Areas for Emtone Northern Virginia
Emtone is an FDA cleared device. Treatment can be performed on almost any area of the body where cellulite has developed. Common treatment areas include:
Typically, results are visible after two treatments but also continue to improve for several months after treatment.
Is Emtone in Northern Virginia Right for Me?
Emtone is great for patients who want a non-invasive cellulite treatment. The best way to decide if Emtone is right for you is to schedule a consultation with a provider. To learn more about Emtone and how it could benefit you, please contact Reston Dermatology and Cosmetic Center today.