Get Our CoolSculpting Offer + Try a FREE DEMO* in Our Reston Office!
*A 15-minute session to "try on" a CoolSculpting applicator to demonstrate how much fat will be treated, and what the experience is like; not an actual treatment.
The Difference Begins With Our Experts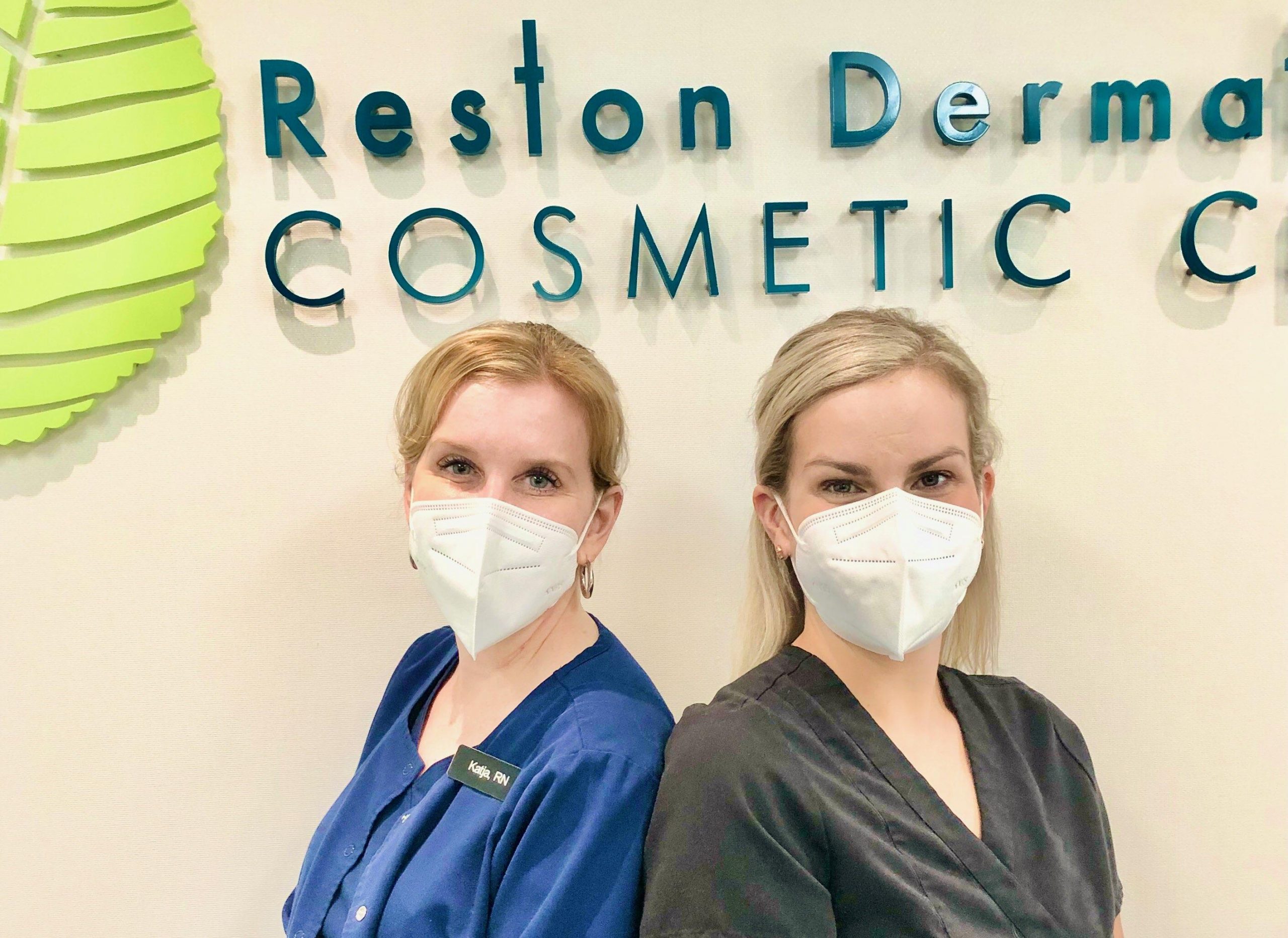 Shianne Patterson, licensed Master Aesthetician, has been performing CoolSculpting treatments with spectacular results for the past 10 years, the last four years spent giving Reston Dermatology patients the best bodies of their lives.
Our newest team member is Katja Taghon, a Registered Nurse and CoolSculpting Master Clinician. She also has 10 year's experience with CoolSculpting, and has exclusively focused on CoolSculpting for the past 4 years. In addition to her hand-on experience, Katja has attended CoolSculpting University and the CoolSculpting Master Clinician course. She's passionate about it because if you are the right candidate, CoolSculpting really works!
Why Are Our Results So Awesome?
Because Reston Dermatology + Cosmetic Center has 20+ years' experience performing CoolSculpting treatments and experience makes the difference. Katja, RN, has 10 years' experience and has attended CoolSculpting University Master Program. Shianne has also been treating CoolSculpting patients for 10 years; so together they've amassed a plethora of tips and tricks, pearls of wisdom, and dos and don'ts.
Be Confident. Be Happy!
Why not come in to meet one of our experts and discuss your vision for your body. The consultation is complimentary!
Does CoolSculpting Work?
Studies show that CoolSculpting is an effective fat reduction procedure. It received approval from the U.S. Food and Drug Administration (FDA) in 2010. 
CoolSculpting's popularity as a fat removal procedure is increasing in United States.  Since then, CoolSculpting treatments have increased by 823 percent.
Am I a Candidate?
You're Near Your Target Weight

You Have an Area of Fat that Bothers You

You're Generally Healthy

You're Not Pregnant or Thinking About Pregnancy

You're Not Interested in Liposuction
What Areas Can CoolSculpting Treat?
CoolSculpting is extremely versatile and can help women and men as well as younger and older patients remove excess fat and sculpt their bodies the way they want. It can be used to treat virtually any part of the body, including:
Abdomen

Flanks (love handles)

Inner and outer thighs

Hips

Banana roll (under buttocks)

Back

Bra line

Upper arms

Male chest

Double chin

Jawline
Treatment Cost
Treatment cost varies by area and desired outcome, but treatment starts at $1200. Come in for a free consultation for a treatment quote.