Top Reasons to Get CoolSculpting for Summer Body Treatments
There are several reasons to get Coolsculpting this summer. If you want to get rid of fat and look your best for summer, Coolsculpting is the answer.
What is CoolSculpting?
Coolsculpting is an FDA-cleared, non-surgical fat reduction procedure. It is proven to ensure long-lasting results. The treatment freezes fat cells, which then die and are eliminated by the body. This leaves you with a slimmer, more sculpted body.
Permanent Results
The treatment only targets fat cells. The surrounding tissue is not affected. However, the cold-infusion process stimulates collagen and elastin production, resulting in tighter skin around the treatment area. Furthermore, Coolsculpting can treat 9 areas of the body including the abdomen, muffin top, double chin, bra bulge, inner and outer thighs, knees and butt fat and once the fat cells are destroyed, they can never grow back.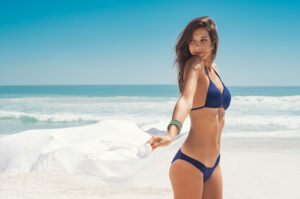 No Down Time
Another great aspect is that there is no downtime for Coolsculpting. After a treatment, you can go right back to work and resume your usual activities. Unlike other fat reduction treatments, Coolsculpting does not require any incisions or surgical downtime. This makes it perfect for busy people, working men and women and stay-at-home moms.
This also makes it perfect for summer. With no incisions, no downtime, no scars, it is the perfect way to get a slimmer, more sculpted body just in time for summer vacation. So, throw on a bikini and enjoy vacation without any limitations!
Goodbye STUBBORN Fat
Even if you put in hours at the gym, genetically determine stubborn fat deposits can hang on despite your best efforts. However, Coolsculpting can help. By targeting stubborn, distinct fat deposits, Coolsculpting can help you look physically fit and show off the body you have been working hard for.
School Reunions
High school and college reunions are usually in the fall and who doesn't want to look their best when reuniting with peers? Coolsculpting can help fight and reverse some of the consequences of aging. If you have put on excess fat, Coolsculpting can help you get rid of it.
Feel Confident this Summer with Coolsculpting Body Treatments
We all have insecurities. Whether it's your thighs, knee fat, arms, belly, or back. Don't let your insecurities hold you back anymore! Worried about your thunder thighs? Coolsculpting can help contour your inner and outer thighs so you can show off your legs all summer long. Ready to say goodbye to that muffin top? Coolsculpting can help! Contact Reston Dermatology today to learn more about Coolsculpting.