Arm Fat Liposuction vs CoolSculpting
The upper arm is a common area where unwanted fat builds up. A healthy lifestyle, a balanced diet, and regular exercise oftentimes aren't enough to fight upper arm fat. The good news is that unwanted upper arm fat is a fight that can be won! Read more about how to win the fight against your arm fat with liposuction vs. CoolSculpting.
Why is Arm Fat So Stubborn?
As you age, the accumulation of unwanted fat can be due to hormonal changes or a decrease in collagen and skin elasticity. Testosterone is an important hormone that helps release fat into the bloodstream. As women age, hormonal changes may slow that process, creating pockets of stubborn fat in the upper arm.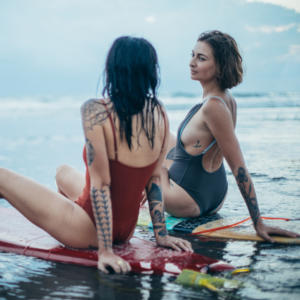 Excess arm fat can also be triggered by a loss of collagen, which helps your skin retain elasticity. Accumulated fat cells settle into excess skin, creating the unpleasant sag in the upper arm.
Removing Arm Fat with Liposuction
Removing arm fat with liposuction requires a surgical procedure to suck the fat cells out of your arm. The process is more invasive and will have a significant recovery time.
Liposuction procedures may produce faster results, but not without immediate lifestyle changes.
Removing Arm Fat with CoolSculpting
CoolSclupting has grown in popularity as an effective way to reduce targeted fat and help reshape the arms. CoolSculpting uses a method called cryolipolysis, a technique to freeze and destroy fat cells.
CoolSculpting is a non-invasive procedure, so there are no incisions or anesthesia and the recovery time is minimal. The procedure is fast, taking only 30-60 minutes. Optimal results are usually achieved in one or two treatments. Patients typically see a more sculpted arm in 4-12 weeks.
Win the Fight Against Arm Fat
If you've been struggling with the decision on how to battle arm fat with liposuction vs. CoolSculpting, let the professionals at Reston Dermatology + Cosmetic Center help you. We can help you win the arm fat fight!