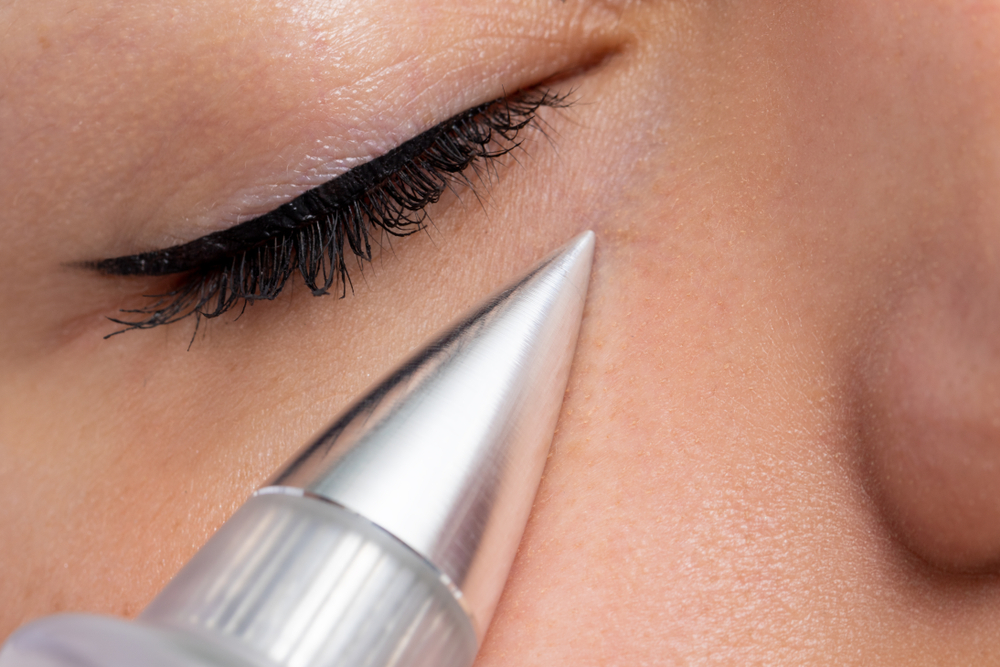 Plasma fibroblast therapy, or Plasma Pen, targets fibroblasts. Fibroblasts are protein-producing and collagen cells located in the dermis.
The dermis is the layer of skin just below your outermost skin layer.

While Plasma Pen skin tightening results are impressive, but should not be proposed as an alternative to surgery in cases of moderate to severe skin laxity.
In some cases it may require more than one session depending on the desired results.
What Areas Can Be Treated?
Non-surgical blepharoplasty: Skin tightening of saggy upper and lower eyelids.
Plasma Pen vs. Cosmetic Surgery
No injectable anesthetic required
No scalpel no cutting and no ablation of the skin
No stitches and no scars
Very low risk procedure with minimal side effects
Short downtime
No thinning of the skin and more uniform than ablative resurfacing using lasers
No asymmetries and no risks of any overcorrection
Cost-effective
Long lasting results. Usually around two-to-three years and can be permanent
How Long Do Results Last?
Plasma pen effects last around three years although many results are permanent.
Pricing
Upper Eyelids are $600
Lower Eyelids are $600
Upper and Lower Eyelids are $1000 for both
Nose $350
Forehead $600
Neck $1200