Naturopathic Medicine
The goal of naturopathic medicine is getting to root cause of issues, removing obstacles to health. The body has the tools it needs to heal itself. Naturopathic medicine can give you the tools to live a long and energetic life with little to no pharmaceutical interventions. We offer a range of solutions for patients.
Meet Dr. Christopher Ogilvie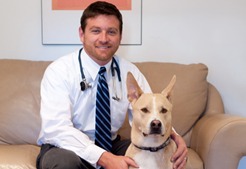 Dr. Christopher Ogilvie was born at Andrew's Airforce base in Maryland, the son of a Marine. From there it would take 12 years, 2 continents, and 10 moves to return to the DC area where Dr. Ogilvie finished his secondary education at West Springfield High School. After four years attending Mary Washington College Dr. Ogilvie worked with the San Diego chapter of Habitat for Humanity, Americorps VISTA, Guatemala Junior Achievement International, Peace Corps Guatemala, and Northern Virginia Family Service. While in Guatemala, Dr. Ogilvie was able to see the kind of poverty created by a lack of nutritional education and decided to study Nutrition.
After 3 years of pre-med courses and 4 years of Naturopathic Medical Education, Dr. Ogilvie started practicing in the DC area.
Approach to Wellness
As a Naturopath, Dr. Ogilvie has received formal training in basic and clinical western medical sciences as well as training in Nutrition and the other Naturopathic modalities including, acupuncture, herbal medicine, supplementation, hydrotherapy, and homeopathy.
Dr. Ogilvie works with people and their doctors to help them reduce their dependence on potentially harmful medicines and treatments. Dr. Ogilvie believes that by removing obstacles to health and supporting the body through food based and energetic therapies, the body will have the tools necessary to heal itself.
Treatment Assessments and Options
21-Day detox plan
Improving dull skin
Hormone balancing
Natural testosterone building
Metabolic syndrome analysis
Weight reduction plan
Dr. Ogilvie recommends options to improve your wellness without powders or pills.